You might be surprised how much you can do on a day trip to Scilly — visitors Katie and Rory share their story of bird-watching, ginger tea, and snorkeling with Atlantic grey seals.
"We set off from home at around 6am, as were booked on the first flight of the day from Land's End airport. After a very speedy check-in, we relaxed with a coffee and croissant, watching the crew get the planes ready for the day.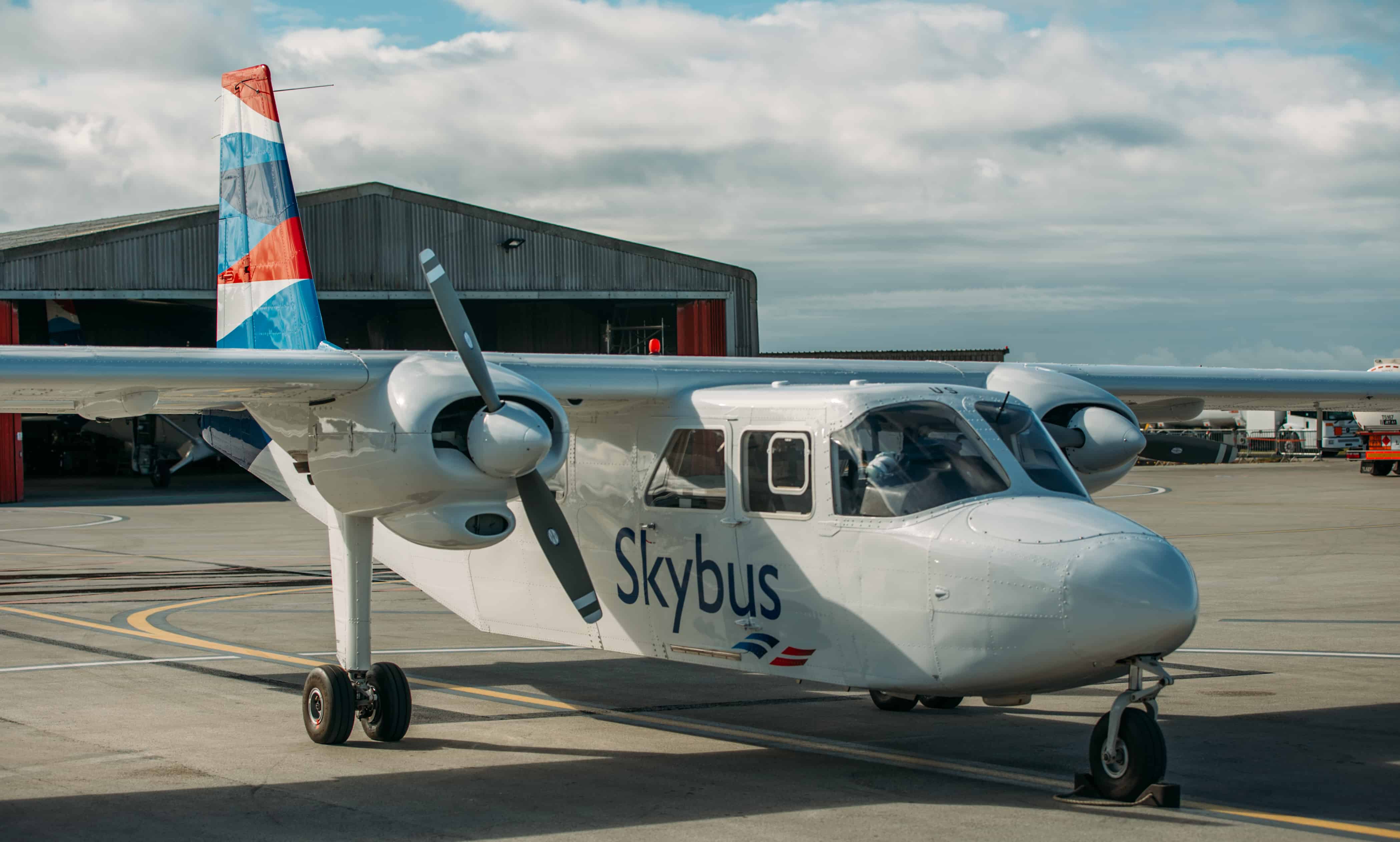 We flew to the Isles of Scilly on the Skybus Islander plane; it only took 20 minutes from Land's End, and it was an incredible way to see the islands from above.
From St Mary's, we took a boat across to St Martin's. We took our binoculars — it's a great opportunity to spot some seabirds along the way.
When we got to St Martin's we were off to meet the Scilly Seal Snorkelling guides. Our guides supplied us with wetsuits and all the gear we needed to go snorkelling. We jumped on board the boat from the harbour wall and headed over to the Eastern Isles to look for the grey seals.
We got in the water and approached the seals slowly and with some caution — they are wild animals, after all. They seemed shy at first, but as soon as we relaxed around them they immediately became more inquisitive and playful, playing hide and seek and displaying graceful underwater gymnastics.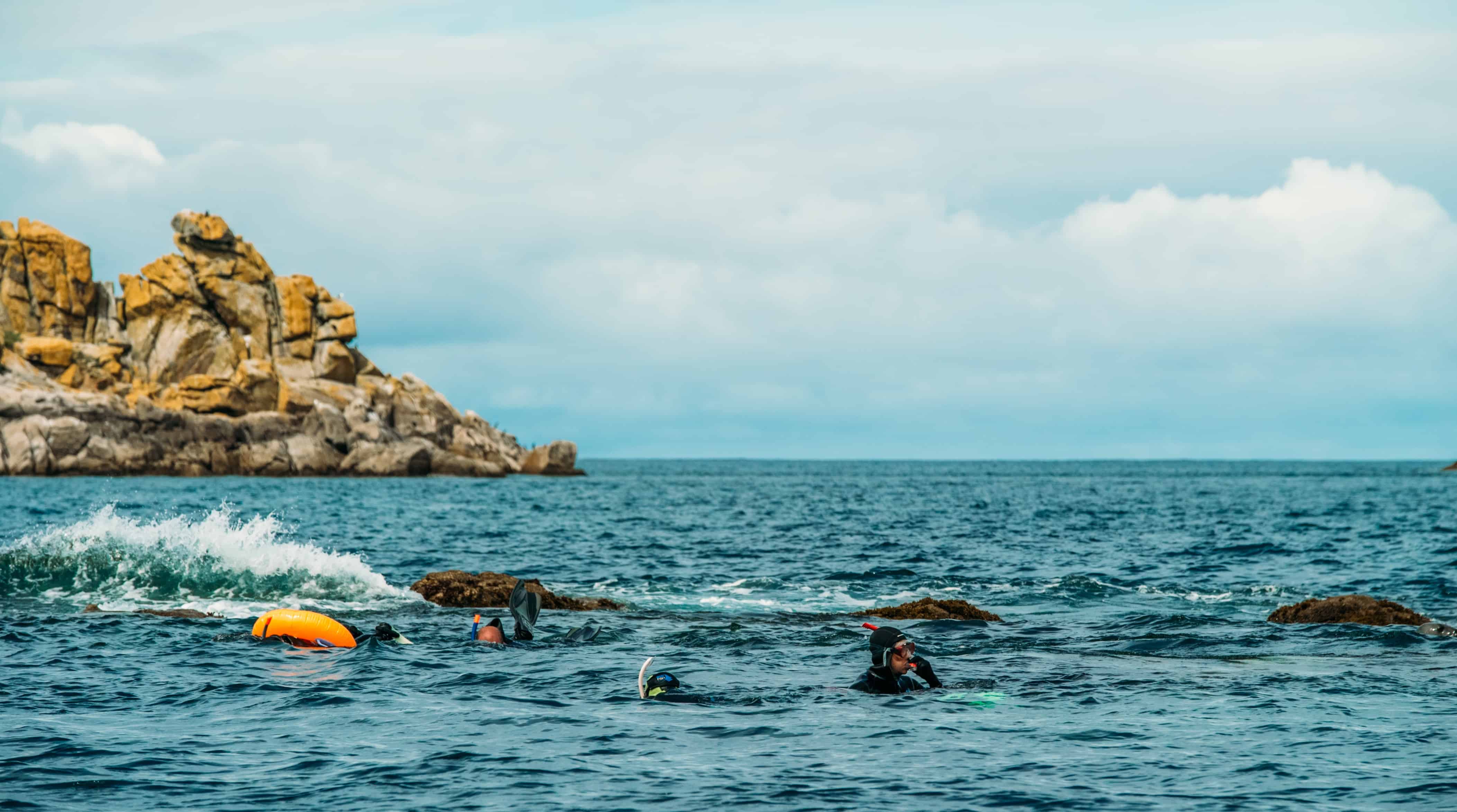 The water was cold but – thankfully – the wetsuits are really thick, and swimming around keeps you warm. Back on the boat the guides gave us chocolate and a hot ginger tea to warm the cockles!
If you get the chance to snorkel with the seals, go. They're beautiful, gentle, and very curious creatures and each encounter is completely unique. It's a great day trip and an unforgettable experience — an amazing encounter with British wildlife, in an incredibly beautiful setting."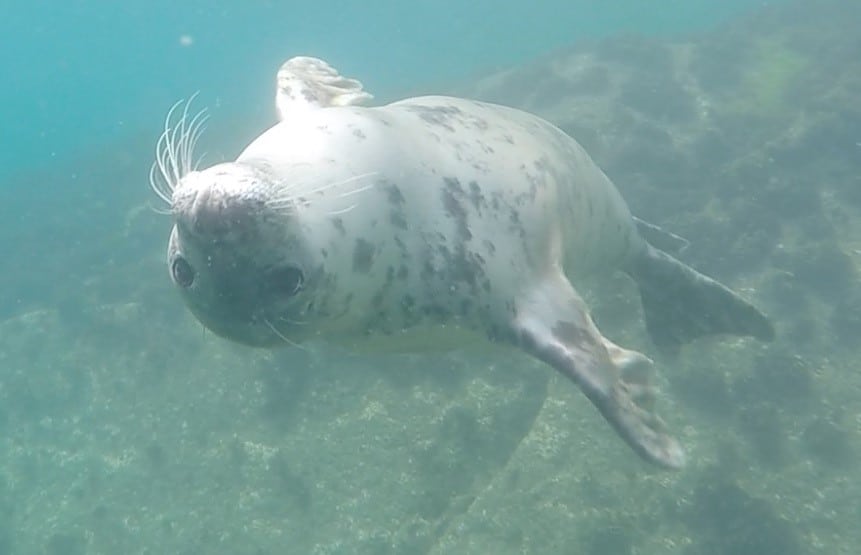 Katie & Rory's itinerary:
Check in Land's End: 07:15
Flight: 08:00 Arrive: 08:20
Transfer boat to St Martin's: 08:30
Seal snorkel experience: 09:00- 12:00
Transfer back to St Mary's: 14:00
Scillonian ferry back to Penzance: 16:30
To experience snorkeling with seals in their natural environment, a Fly + Sail day trip is a great way to make the most out of your time on Scilly. You'll need to park in Penzance and take our transfer service from the train station, fly out on the 0800 Skybus flight from Land's End Airport and arrive in time to catch a boat across to St Martin's. At the end of the day head home via Scillonian III and enjoy a leisurely sail back to Penzance.