Every year visitors return to the Isles of Scilly, bringing old and new friends, and making memories to cherish for a lifetime.  One visitor, in particular, makes a rail and sail trip, 10 times every summer to get his 'Scilly fix'. We caught up with Paul Chrisp to hear about his Scillonian day trip recommendations.
"I first visited the islands in 1964, accompanied by my late mother. We travelled on Scillonian I, to my regret I didn't return until 2013 and since then I have been a regular visitor every year.
You may wonder how I make these frequent trips from the town of Bicester? I leave home at 9pm to catch the train to Marylebone, then jump on the no 205 bus to Paddington and proceed to platform 1 to catch the Night Rivera sleeper.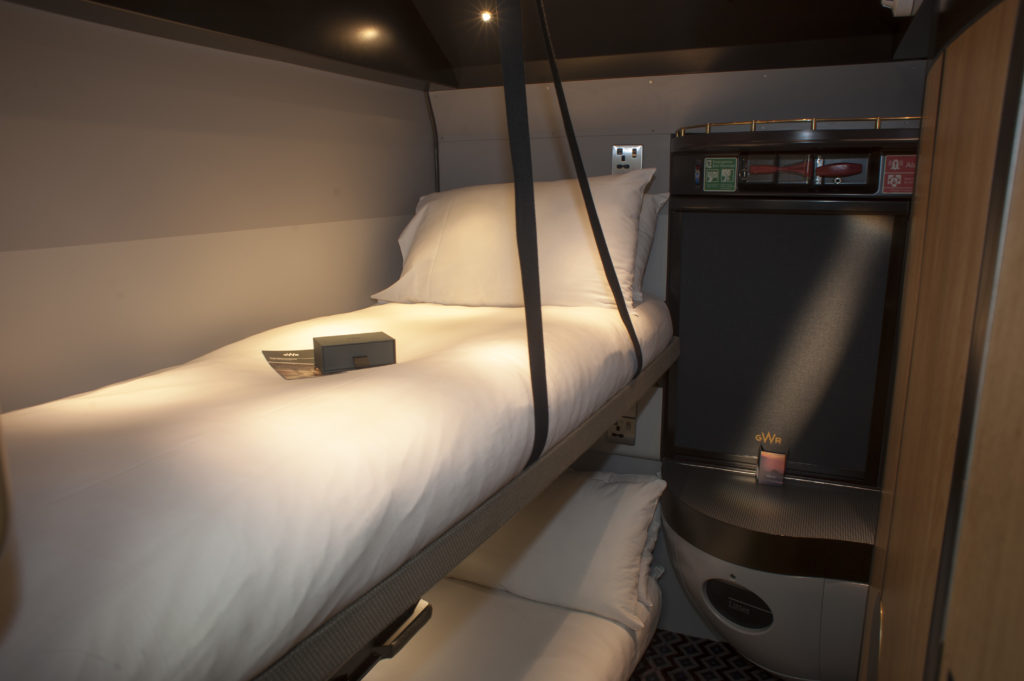 We arrive in Penzance at 07:53 and I make my way to collect my tickets to board Scillonian III and I am always met with a warm greeting from the staff. I never tire of the view of the superb Cornish coastline as we pass the iconic St Michaels Mount, Lamorna Cove, the Minack Theatre and Porthcurno before crossing out from Land's End into the Atlantic; I always admire the beautiful sights of Scilly coming into view on arrival."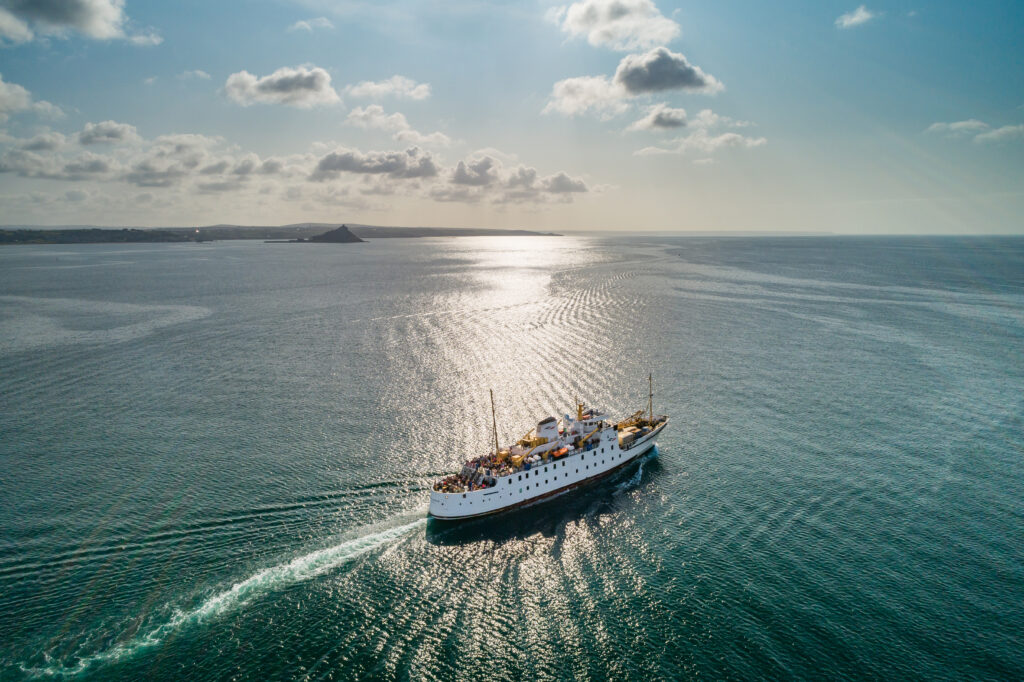 Personal recommendations
"I then have to make the tough decision; do I stay on St. Mary's or do I hop across to one of the other 4 inhabited islands?"
"Every island has its very own charm and natural beauty. St. Martin's has a view from the top of Cruthers Hill of Great Par beach and the Eastern Isles, which is an awe-inspiring sight. Tresco, the 2nd largest island is best known for it's world-famous Abbey Gardens. And the neighbouring island of Bryher is quite exquisite with small sandy beaches and is renowned for its home-made Veronica Farm fudge.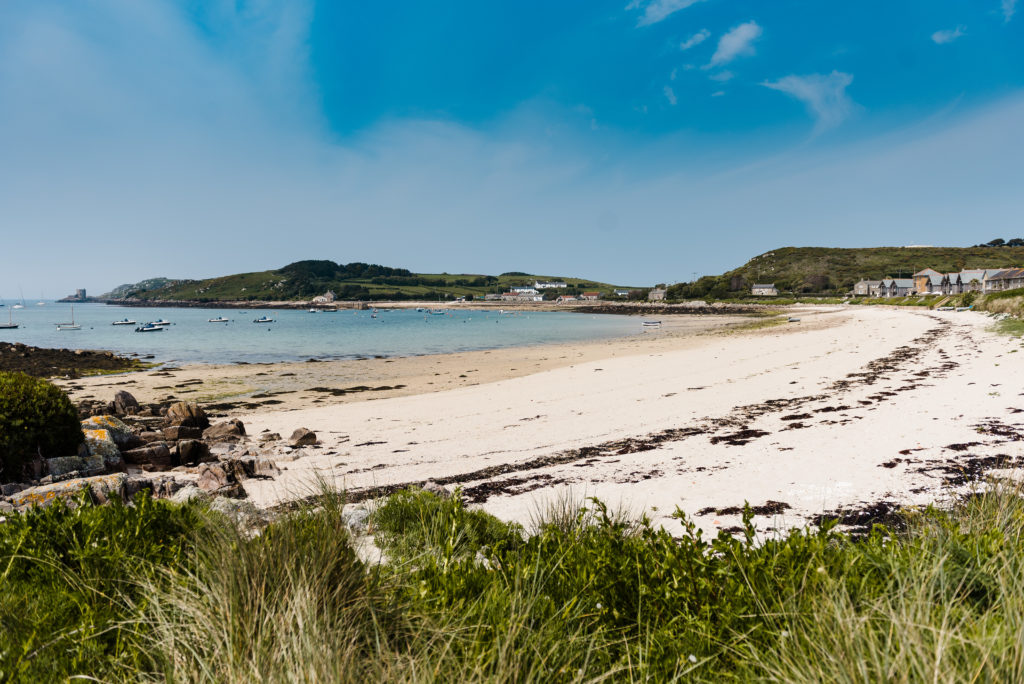 St. Agnes, the most South Westerly inhabited island is easy to reach by boat from St Mary's, I always look forward to the walk from Porth Conger quay, past the Turks Head Inn and then onto the sandy beach, which at low tide reveals the adjoining island of Gugh.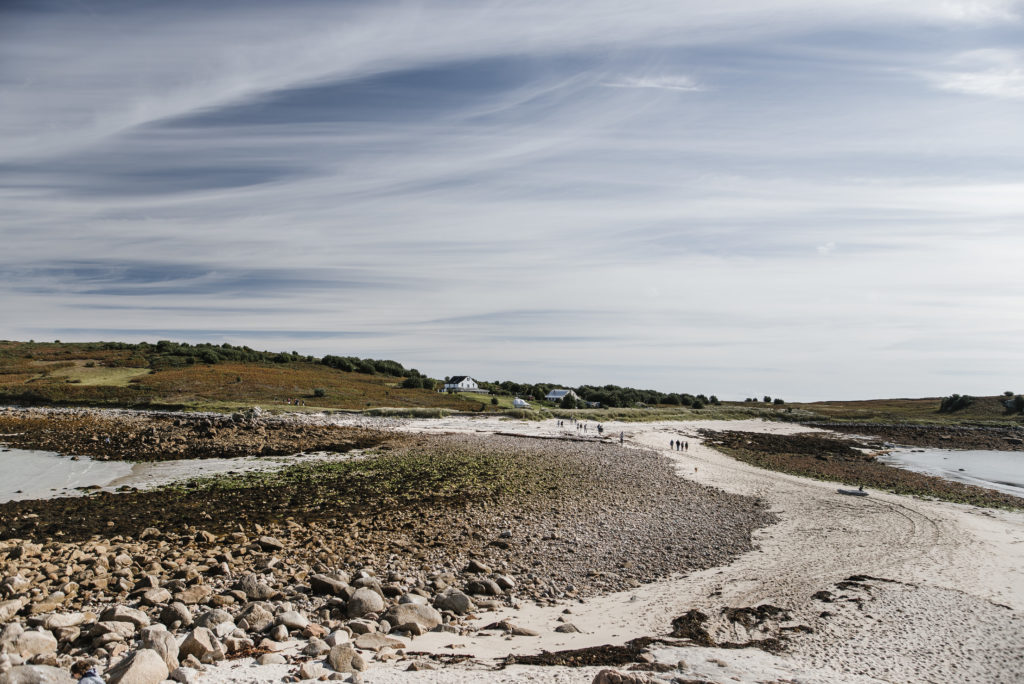 St. Mary's is the largest island and has all the facilities you need and lots of fine beaches too. My favourite walk is from Town beach to Porthmellon, before ascending the short hill to Juliet's Garden restaurant. Two other attractions not to be missed are Pelistry bay and Holyvale Vineyard to the north of the island. Accessed by the local community bus service, Pelistry, is a stunning white sandy beach. A short walk away is Holyvale Vineyard and shop- perfect for sampling the local wine in a quiet and peaceful location.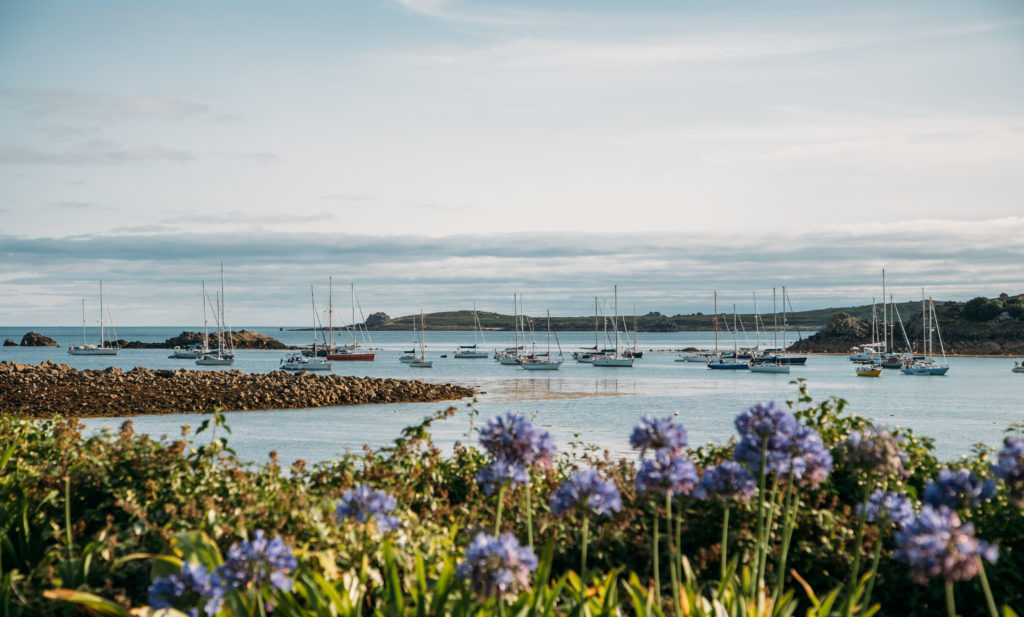 So ends this brief sketch of my wonderful visits to the Isles of Scilly. Unsurprisingly, because there is so much to view and enjoy, I find myself instantly looking forward to my next 34-hour return trip from Oxfordshire."
If you'd like to experience a little slice of Scilly, a day trip is a brilliant introduction to the islands. Whether you're local in the southwest or visiting on holiday, you can choose from our locals and families offer. To find out more visit: Offers
Or for inspiration and ideas check out the 'inspire me' section on our website.