You wouldn't think it but it does occasionally rain on Scilly. We've pulled together ten ways to make the most of your time with the kids when the weathers wet.
Visit the local artists
Wherever you look on Scilly you'll find galleries full of art capturing the islanders' unique light. A tour of artists' studios on St. Mary's alone is a great way to spend a rainy day. Or there's the famous Tresco Gallery, and on Bryher the renowned artist Richard Pearce has built a unique studio from a gig shed, inches from the sea.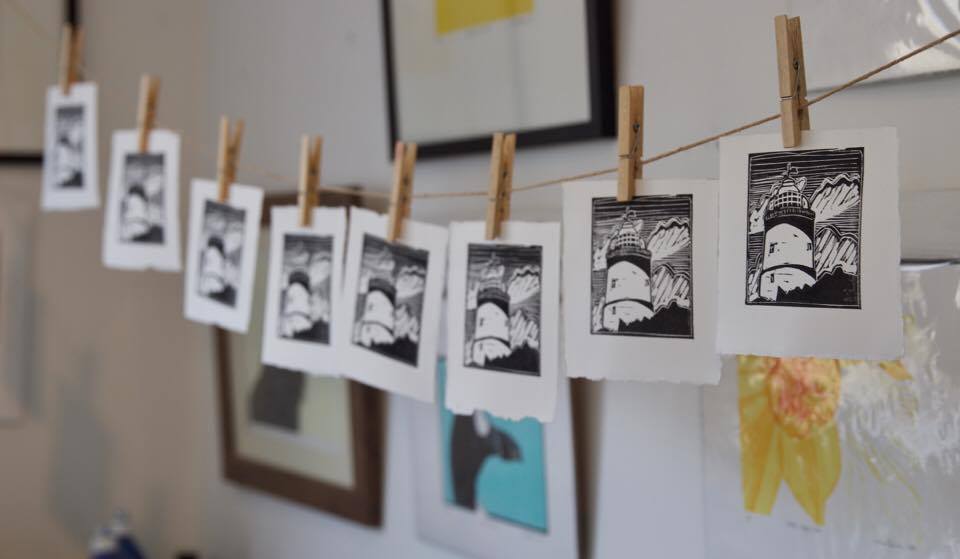 Go for a swim
The Normandy indoor swimming pool on St. Mary's is open to the public all year round.
Try your hand at crafts
While you're feeling inspired the Phoenix Craft Studio has workshops every afternoon, with arts and crafts activities for all ages. With a chance to paint stained glass, print with lino or make your own jewellery, there's something for everyone.
Visit the Valhalla Museum
Situated in Tresco Abbey Gardens, this unique -partially outdoor museum houses 30 figureheads and decorative carvings from shipwrecks dating back to 1840.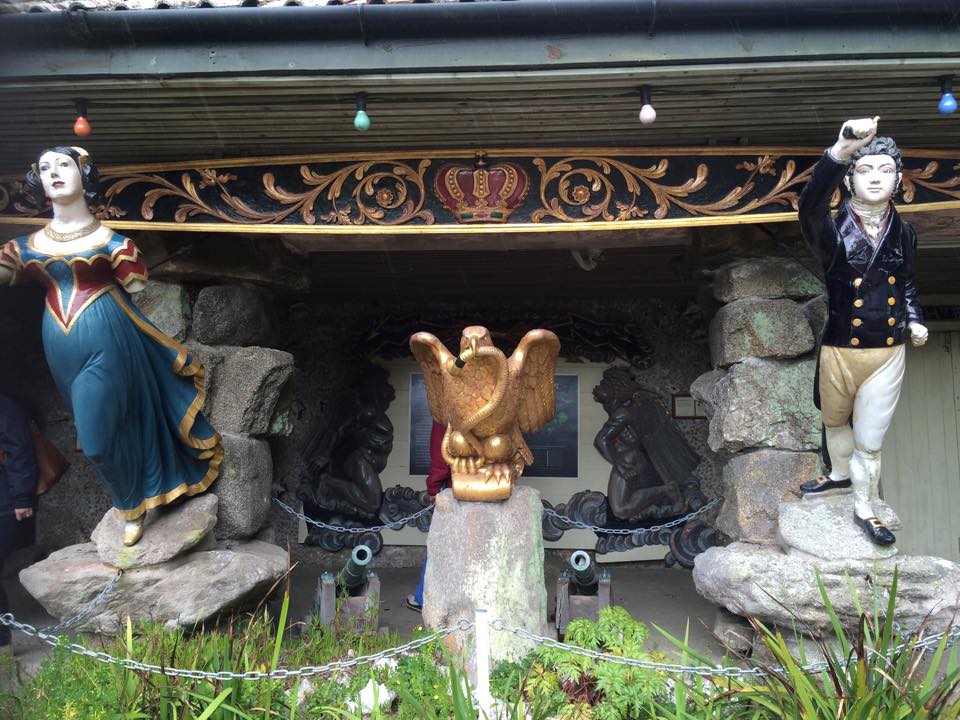 Cafes and restaurants
There's an abundance of places to eat and drink across each inhabited island, indulge in a treat whilst watching the weather from the comfort of the inside.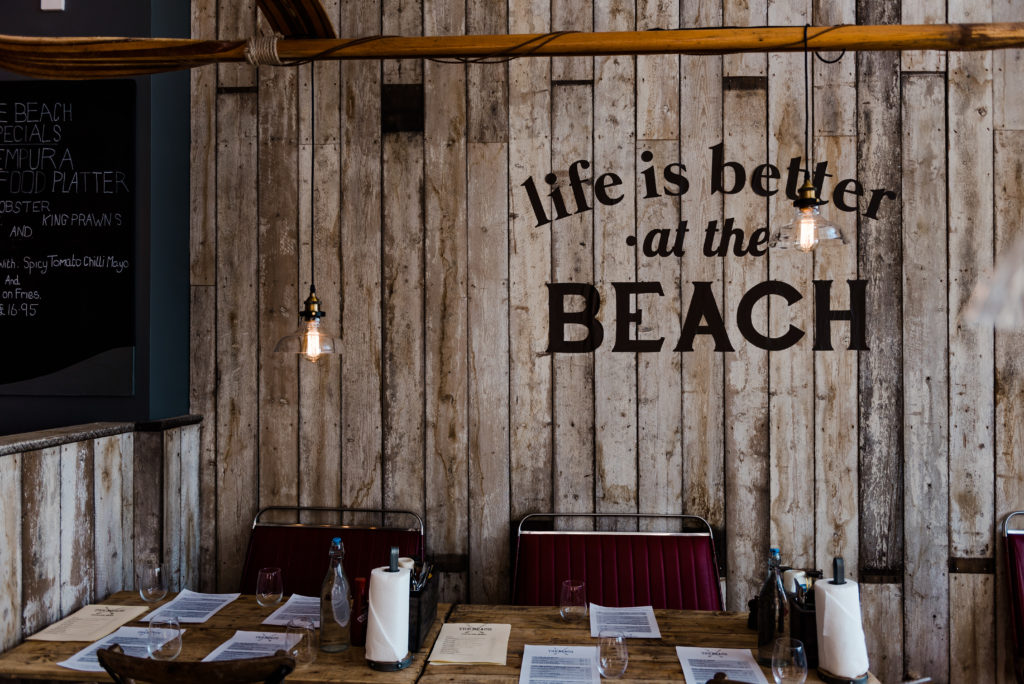 Get lost in a book
If you're short of something to read the community library on St. Mary's has an excellent selection- as well as free internet access, if you prefer something more modern.
7. Retail Therapy
A rainy day is surely all the excuse you need to explore Scilly's shops. Each inhabited island has its own unique stores- with some products you simply won't find on the mainland.
Get sporty indoors
Each off-island has a community centre with indoor sports, like table tennis and badminton. For more information, ask your hosts at your accommodation, or call into the Tourist Information Centre on St. Mary's.
(For the adults) Fancy a tipple?
We happened to notice the vineyard on St. Martin's offers a covered wine tasting experience at its visitor centre, and Holyvale on St. Mary's has an indoor tasting room- and some of the world's best wines. Well, it would be rude not to, wouldn't it?
Brave the rain!
It might have been Alfred Wainwright who said: "there's no such thing as bad weather, only the wrong clothing". It's your holiday and if you want to get wrapped up or hire a golf buggy and head out into the rain, we say go for it- you'll enjoy the post walk hot chocolate all the more.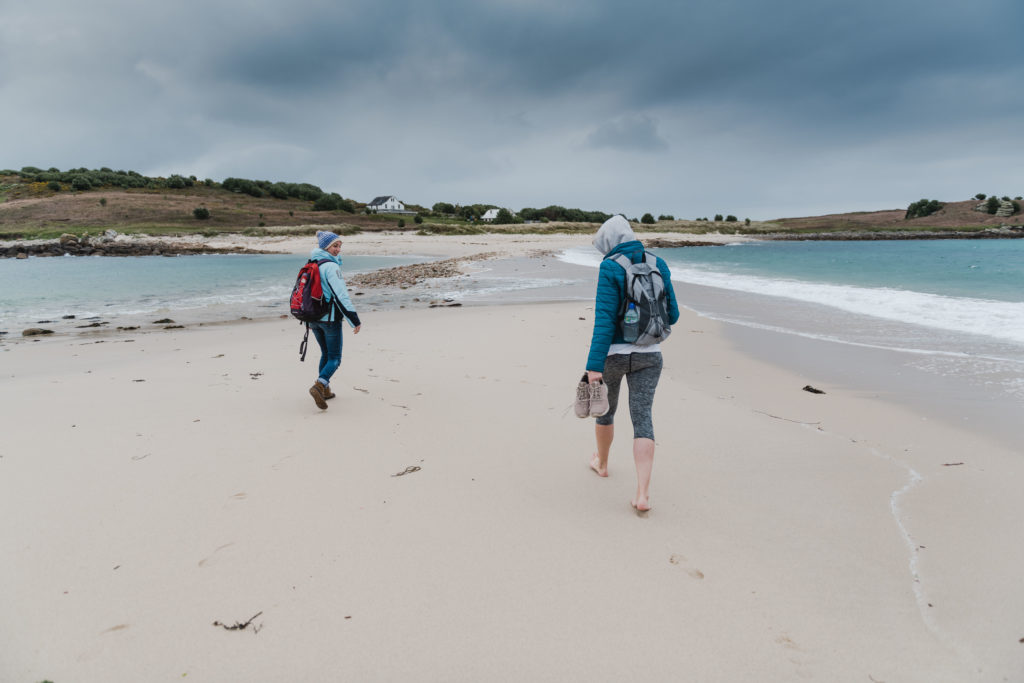 Sailing from Penzance Harbour on the Scillonian III is a wonderful introduction to your coastal holiday. The kids can stretch their legs on the deck and you can enjoy sprawling seascapes, views of the Minack Theatre and St Michael's Mount. It's well worth keeping a close eye on the waves, as the ferry is occasionally joined by a pod of dolphins. Of course, the real thrill of the journey is spotting the green tufts of Scilly on the horizon and choosing your must-visit beaches with the kids before you arrive.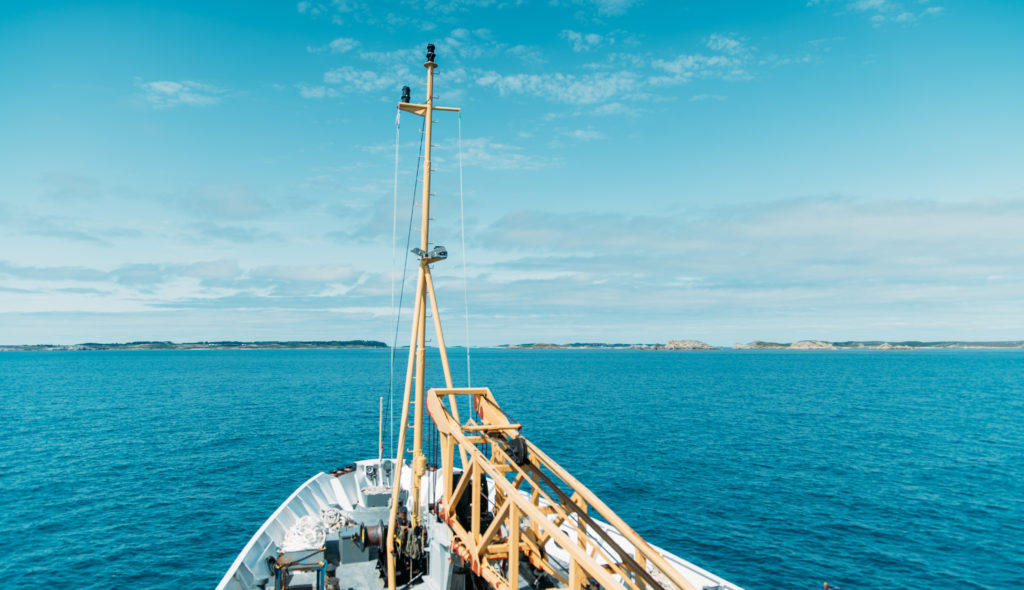 Flying by Skybus is the fastest way to reach the islands, with daily departures from Exeter, Newquay and Land's End taking an hour or less. You'll feel like an island explorer from the off, flying to Scilly in an eight or nineteen seat aircraft. You'll gaze out over golden sands as you soar above the Cornish mainland and enjoy a bird's-eye view of the islands as you arrive into St Mary's.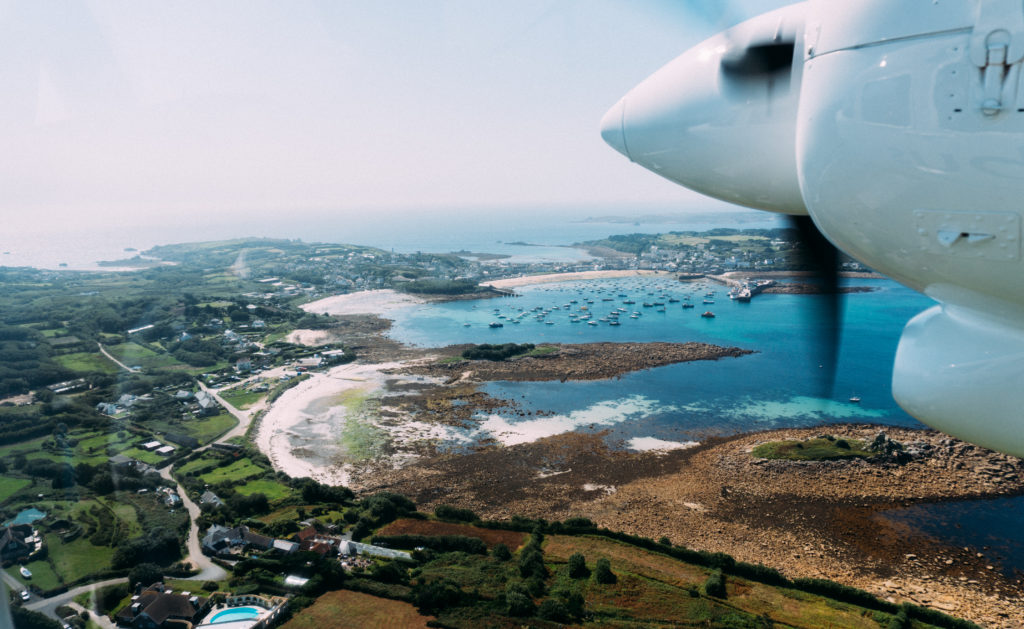 *Do check with all attractions and venues before travelling as opening times can vary.