16th December 2021
Update: A special thank you from Newlyn School
Following on from their visit to Land's End Airport, the staff and pupils of Newlyn School surprised the Skybus team with a special delivery of hand written notes and fantastic drawings to thank the staff for having them and their behind-the-scenes tour.
It looks like a lot of time and effort went into their drawings, including some of of the airport, aircraft and their visit.
Read below to find out more about the school's fun filled morning at Land's End Airport.
---
30th November 2021
We all have fond memories and vivid recollections of your favourite school trips. Stepping outside of the classroom creates enthusiasm for learning and presents a great opportunity for young people to experience new things, provide real-world context and become more engaged in their education.
At the Steamship Group we enjoy organising fun, educational visits for schools and groups from the local community to inspire and create wonderful memories for the children.
Recently our Skybus team arranged a fun-filled morning for one lucky class at Newlyn Primary School. They were given a behind-the-scenes tour of Land's End Airport, learning how it operates and watching some of the day's landings and take offs.
The children all got a chance to play captain and sit in the pilot seat of one of our Twin Otters and learn how the aircraft are maintained and inspected each day from our Skybus engineering team.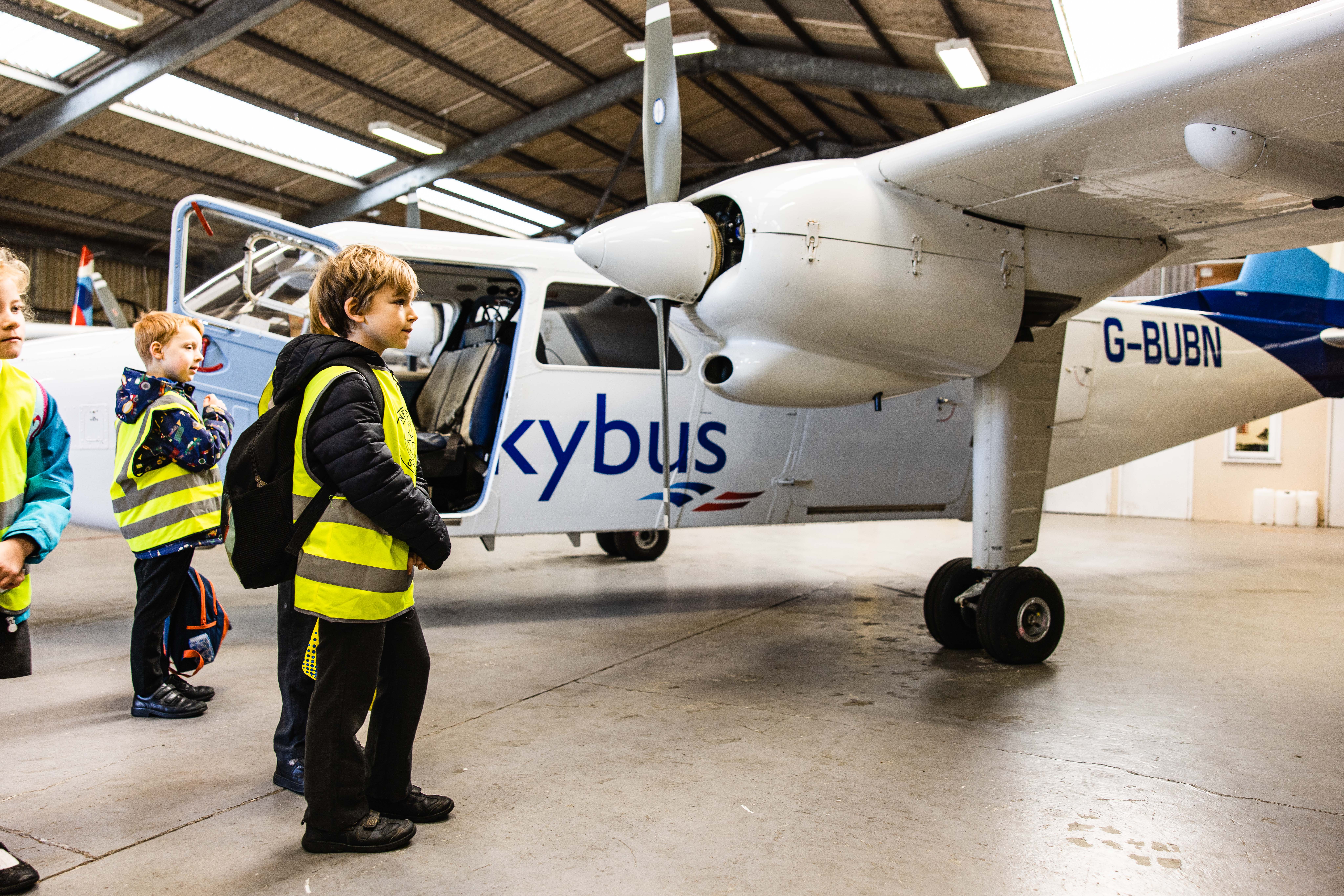 Our airport's fire department talked to the youngsters about what they do, and they were surprised to learn this also included refuelling the planes and giving medical assistance to passengers.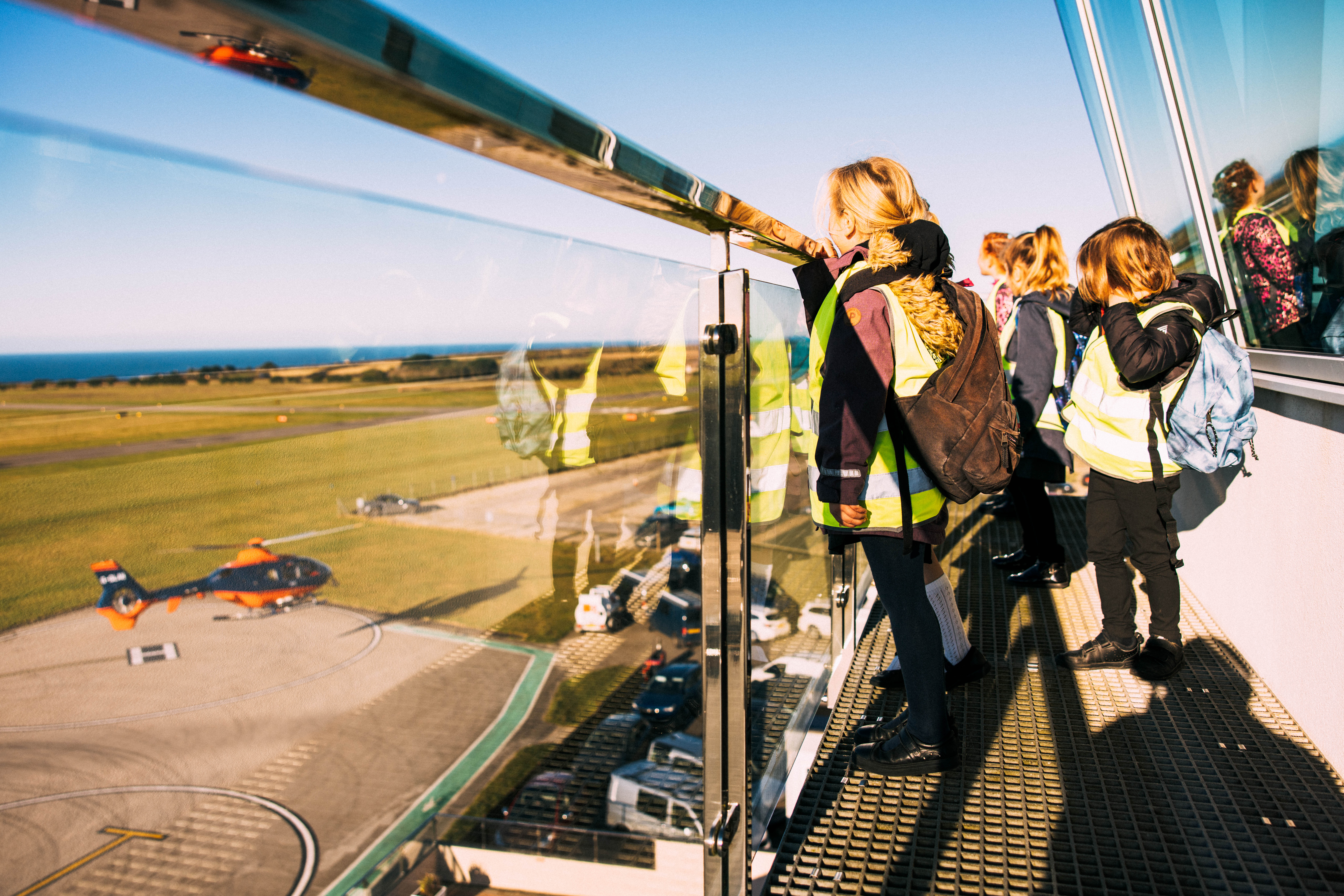 One of the highlights of the morning was climbing the 64 steps to get to the top of the air traffic control tower, to see the view of the whole airfield as well as listen to the air traffic controllers talking to the planes as they land and take off.
Jo Fizz, class teacher at Newlyn Primary School, said: "The staff were so generous and welcoming. We were a little overwhelmed by the lengths the staff went too, to be honest.
"The children felt honoured to take a walk behind the scenes and learn from the professionals. We now have pilots, engineers, and front of house ready for the future! We were treated to a
rare sighting of a Hawk jet from Culdrose and the children haven't stopped talking about this.
"The children said it was – "magical", "an inspiration", "the best day ever" and wanted to stay longer. Many of our children won't ever experience an airport and this has opened up new worlds for them.
"A heartfelt thank you too all."
If you'd like to arrange a school or group visit get in touch, we're more than happy to chat through your ideas – marketing @islesofscilly-travel.co.uk