Today is Remembrance Day, so we thought we would share how Scillonian I played an important role in the war effort.
During the Second World War 'Scillonian I' amazingly maintained a near-perfect sailing record. Between 1939 and 1945, a total of 1,552 crossings were completed with only one being cancelled due to exceptionally bad weather on 17th December 1942. This contributed to both the Ship's Captain Joseph Reseigh and Chief Engineer Alfred Nicholls being awarded an MBE by King George VI.
At the start of the Second World War Scillonian was painted black, and her navigation bridge was made wider to accommodate a Lewis gun on each side. There was also a Hurricane gun on a platform, and a six-pound gun on the stern. Two Royal Navy service men manned the light anti-aircraft defensive weapons and equipment. It was also agreed by authorities that Scillonian was to have an escort of planes and surface craft for each sailing too.
The crew witnessed an enemy plane attacking a coaster just off Land's End, this was one of the closest encounters Scillonian came to ever firing a shot. On the bridge they watched the German attack strike home, Captain Reseigh, mindful of the fact that it could so easily be their turn next, turned to his fellow crew members and bolstered their spirits with the words: "We'll have a go if he comes for us, lads."
"August 18th 1941 – Then a black plane, an enemy, came in from the sea and passed over my head, I could have hit it if I had anything to throw at it. The steamer Scillonian came in just then, as I looked down on her I could see her guns were cleared for action, her boats were slung out, all passengers were below. Also I heard that the crowd which had collected on the quay to meet the steamer would not disperse when the air raid warning went, although ordered to." (Unofficial War Diary, by EJ Tiddy (Mrs Honiton))
Scillonian would go across to the islands with 400 service men at a time. Members of the armed forces were granted special return tickets at ten shillings until travel warrants were introduced.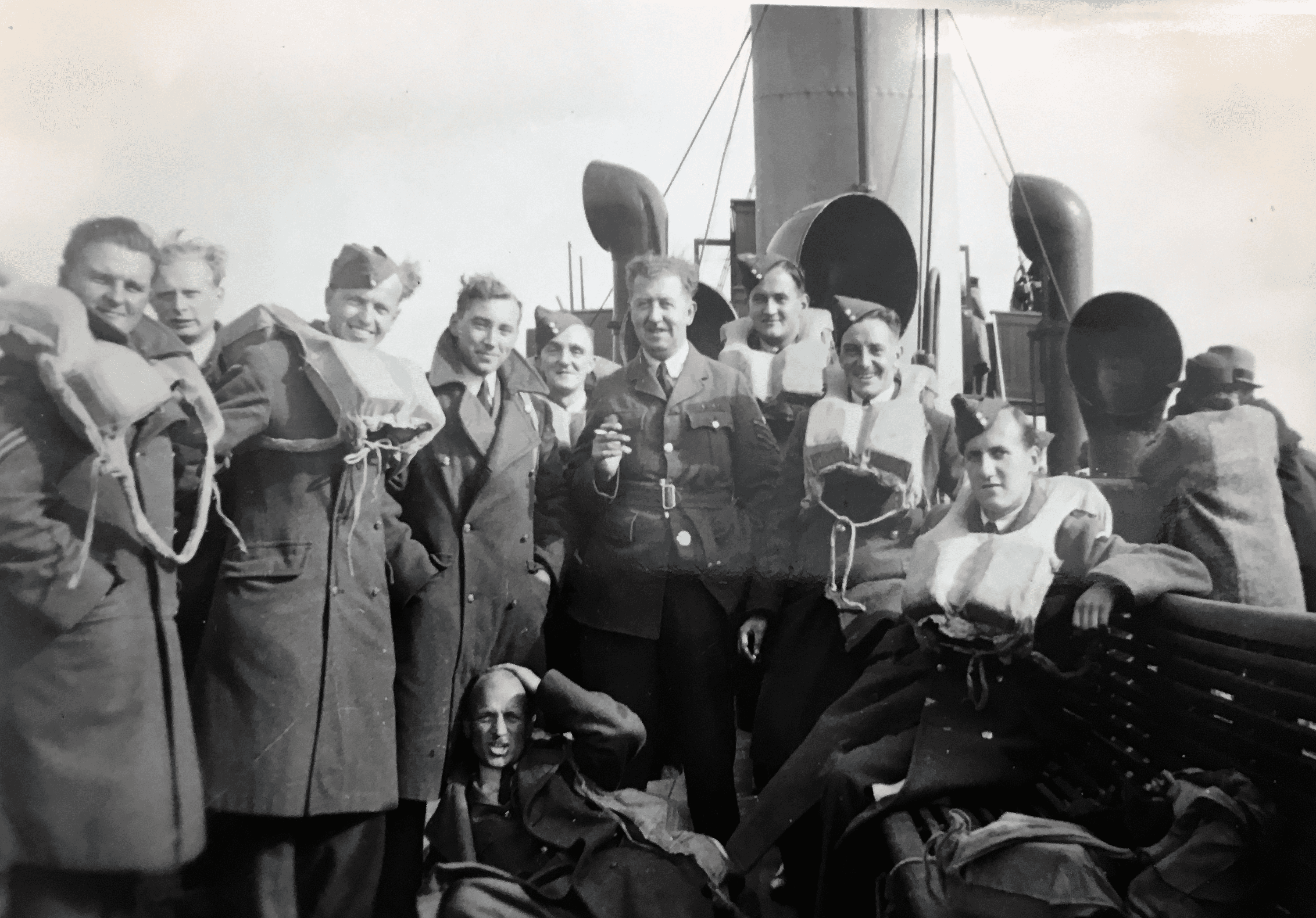 As the war proceeded, a regiment of soldiers was stationed on Scilly and in all about 40,000 troops were carried on Scillonian, together with their arms and equipment and the necessary supplies, whilst maintaining her regular services to the islanders.
Scillonian survived the war without serious damage, and no loss of life – although tragically on the 12th August 1943 one of the St Mary based Hurricanes came down so low it crashed into the foremast of the Scillonian with its wing. The Hurricane dived into the sea and together with its pilot and was never seen again.
When the news of the Japanese surrender broke, Scillonian's hooting was one of the loudest to be heard when sending out the victory signal. Scillonian missed a day's sailing to celebrate VE day in May 1945.