The Isles of Scilly Steamship Group is proud to have a strong female workforce – in fact, 28% of our staff are female, including ship and airline captains, firefighters and senior managers.
As a company, we are committed to championing women, encouraging and inspiring them with their careers both now and in the future.
We have long supported women working in our industries, and have a history of female workers in senior roles who have helped pave the way for women to pioneer careers in their fields.
Today is International Women's Day, a time to celebrate women's achievements and focus on the need to make our world more gender-equal.
To mark the occasion, we are sharing the stories of just a few of the females we are honoured to call our employees, finding out more about their roles.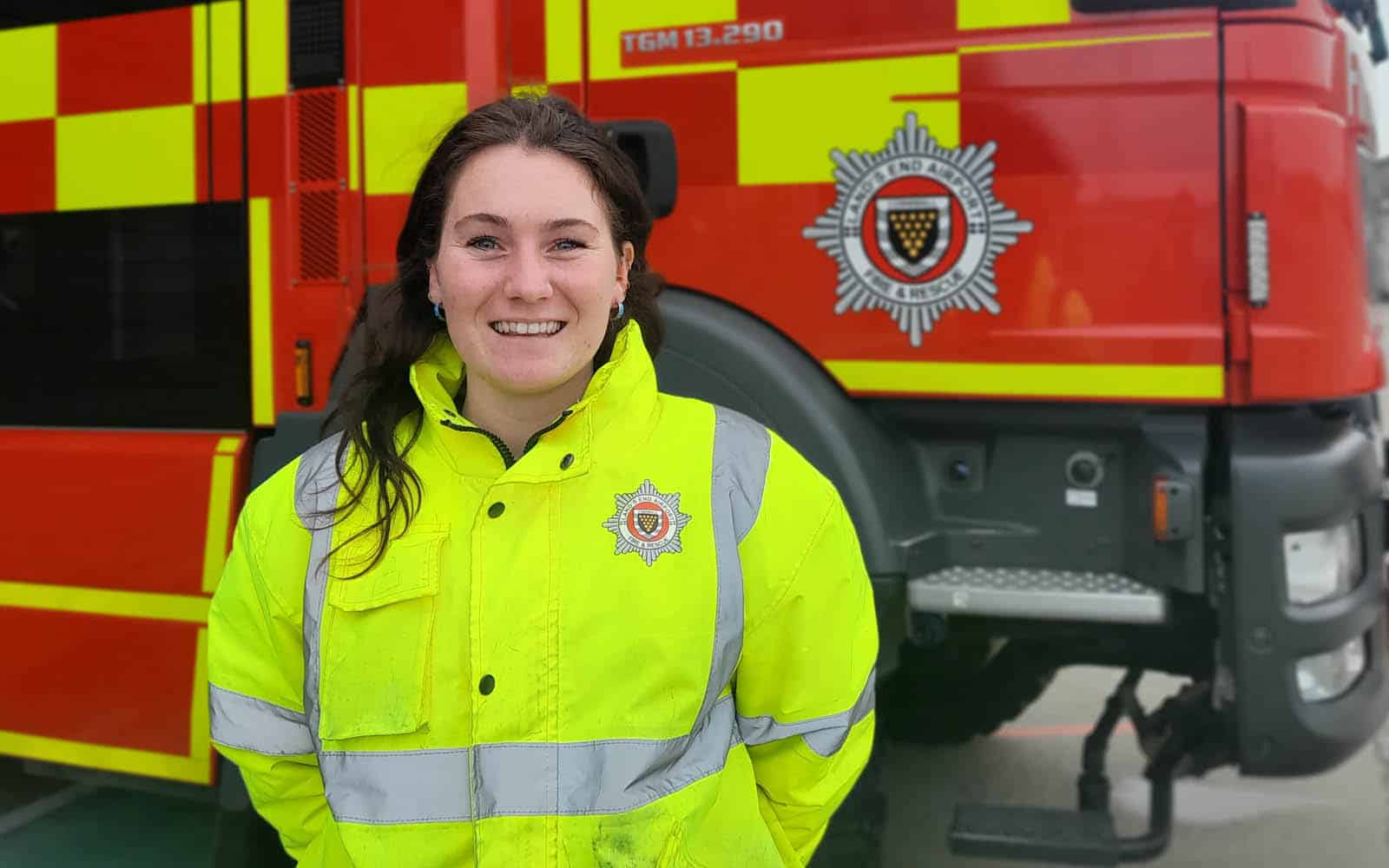 Firefighter Rosie Tonkin, age 23
Rosie joined the Steamship Company for a career in aviation firefighting in June 2021, after becoming a retained firefighter at Penzance Fire Station at the age of 19.
From a young age, Rosie had big ambitions and took a Public Service Diploma course designed to equip her with the skills and knowledge to enter the public services. She is now a fully qualified Domestic and Aviation Firefighter at Land's End Airport, with a long, progressive career ahead of her.
She said: "It's physically demanding and it challenges your resilience but it's worth it. I love every minute of what I do and would not change my career path for the world.

"There is a high possibility you will be the only female as part of your crew – I am. It was daunting at first, but as time passed I became more and more comfortable and now we are like a family.

"My advice to any woman wanting to enter the fire service is be bold. If this is the job you desire then go for it, no matter how difficult it may be.

"Luckily, I've never experienced any problems at Land's End Airport because of my gender. I'm part of such an inclusive workforce, which provides diverse life experiences and makes my department more flexible, proactive and better able to adapt to new challenges."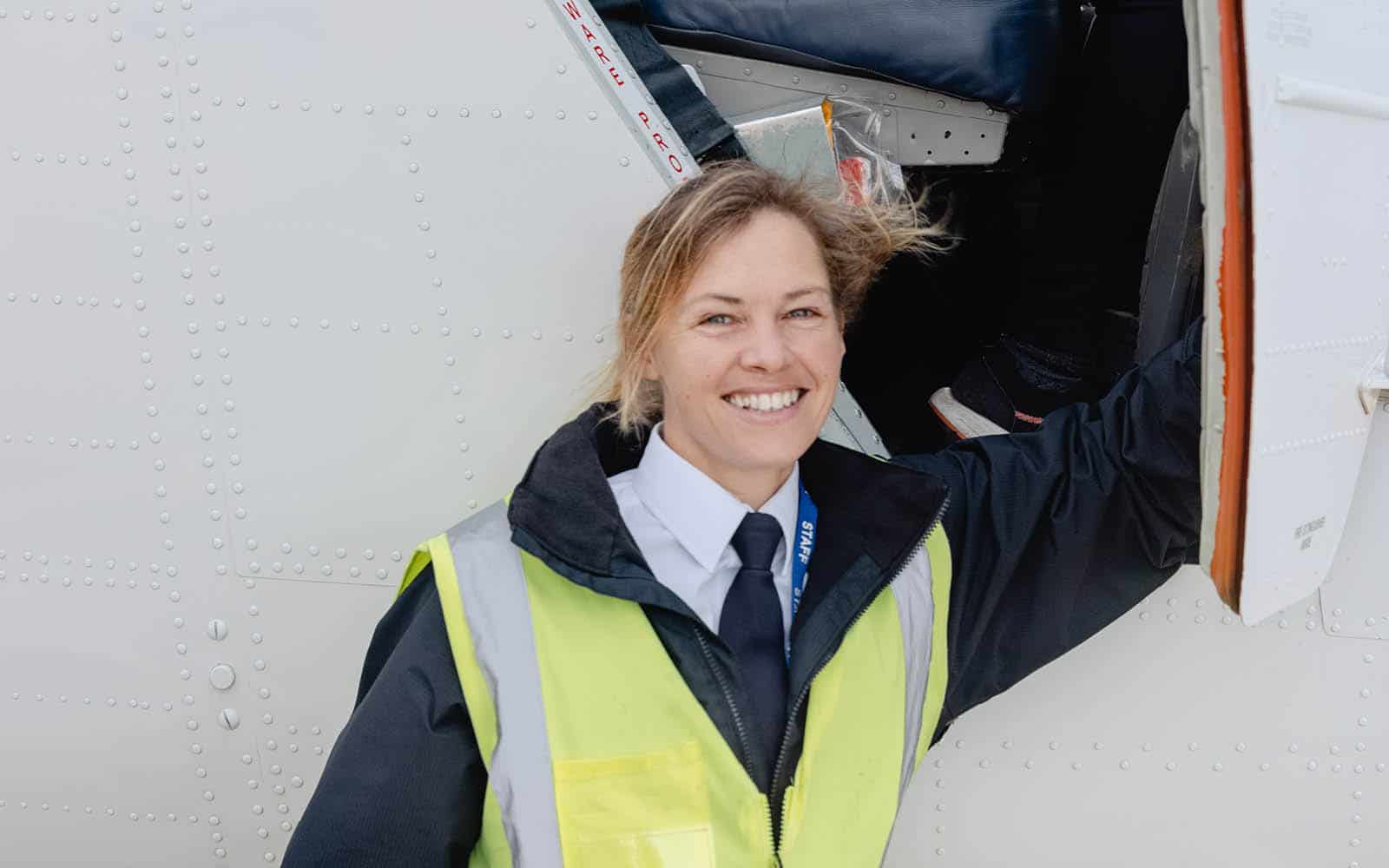 Skybus Captain Emily Curnow, age 39
When a career in meteorology wasn't to be, Emily focused on pursuing her hobby and long-term part-time job in aviation. Fast-forward 13 years, and Emily is one of three female captains on our own airline, Skybus, flying Twin Otter aircraft for the Isles of Scilly Steamship Group.
She said: "For all society argues we are equal, gender balanced and open-minded, you'd be surprised at how many comments we still receive from passengers remarking on the fact a woman is flying their aeroplane. And if there are two women in the cockpit that can really wrongfoot some people!

"But my female colleagues and I have found that if we let our flying speak for itself then people's opinions very often change by the time we've landed and they are quick to apologise and admire the job we are privileged to do.

"Combining a career with family life can be a juggling act, and if your aviation job requires frequent travel away from home that is an additional factor for consideration. Thankfully, employment laws and progressive employers mean with the right conversations there are flexible working arrangements and support packages available that make this career as accessible as many others."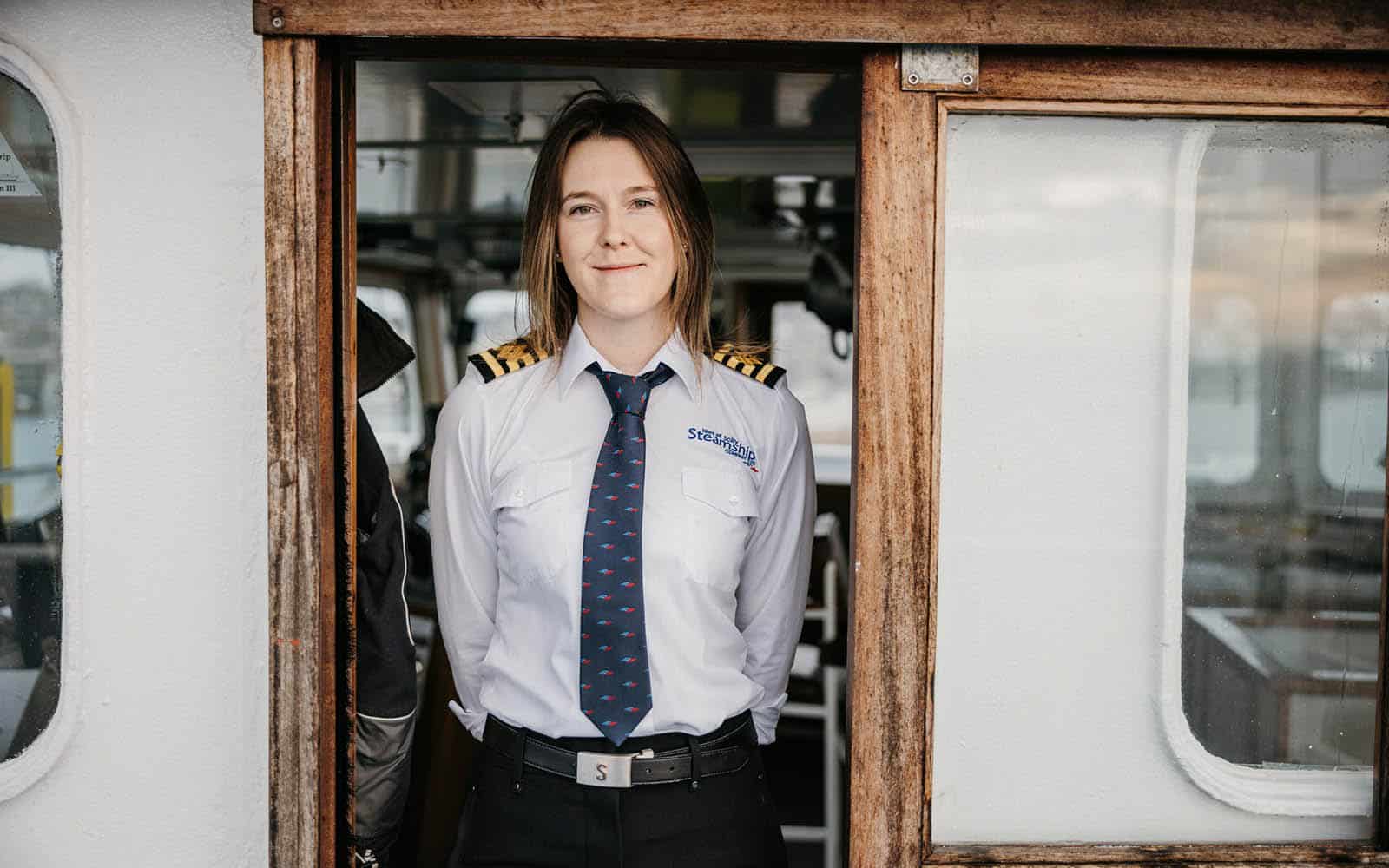 Scillonian III Captain Victoria Bolitho, age 34
Victoria started training for a career at sea aged 22 – a decade later she was promoted to Captain of Scillonian III.
She said: "Passing my Master's Unlimited qualification was an achievement which made me really proud. On average it takes 10 years in this industry before you can sit the qualification.

"To any women looking to get into a similar career at sea, I'd say do your research. Although it's a rewarding job that can take you worldwide, it can be very demanding. The hours are often long and you can be away from home for months at a time.

"Thankfully, I've never felt that my gender has made my job more or less challenging. While working aboard the ship, we simply see each other as crew."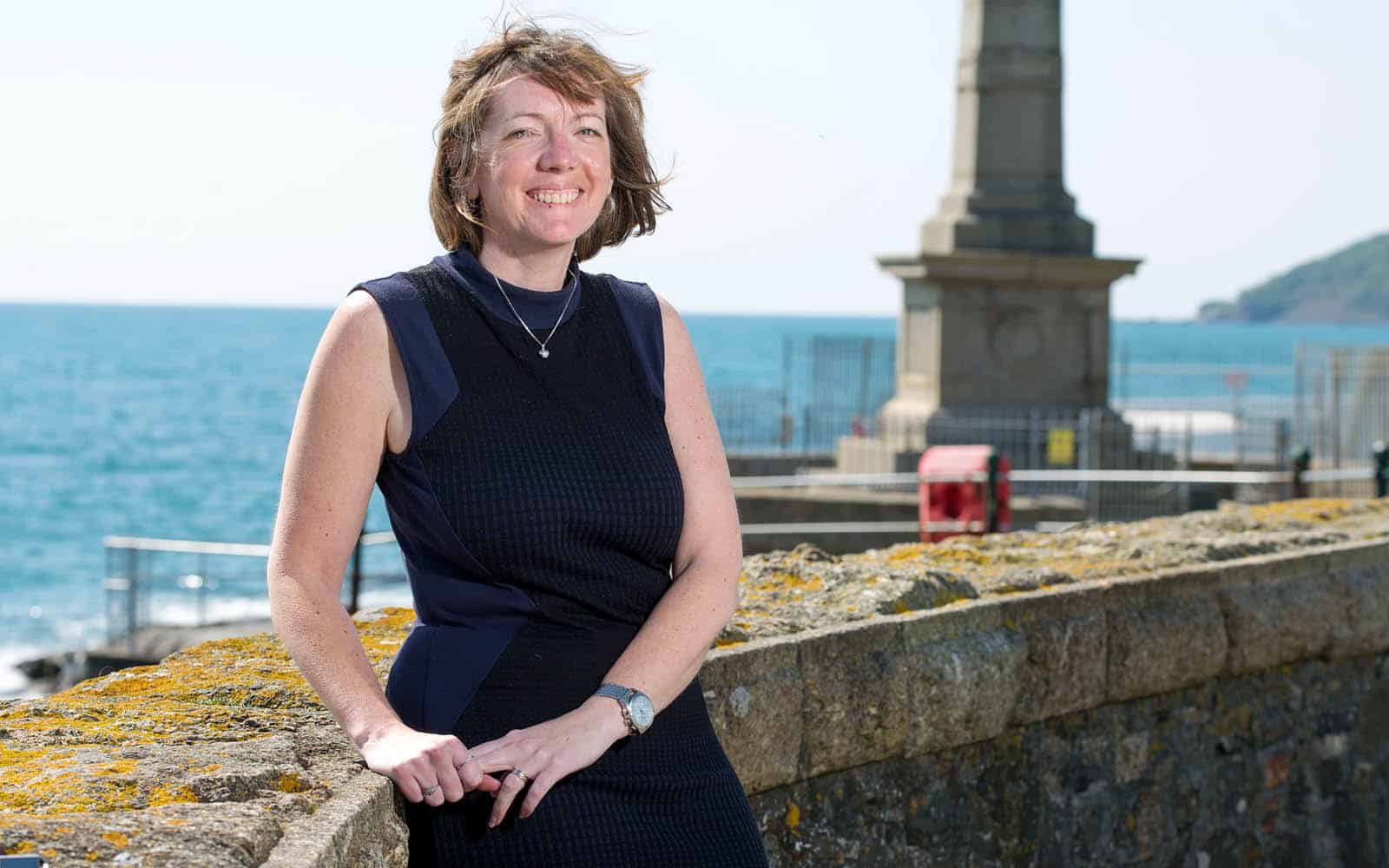 Commercial analyst Lisa Soper, age 47
Lisa has worked for the Steamship Company for 27 years, starting as a promotions rep selling day trip tickets. After periods with the marketing and reservations teams, she found her niche in the accounts department in 2013, when the Company helped her gain AAT accountancy qualification.
At the beginning of 2017 she took on a hybrid role, becoming the company analyst, while continuing with some of her accounting duties.
She said: "Some people have to move companies to have such a diverse career, but I've been lucky enough to have stayed at the Steamship Group to achieve this.

"I think one of my best achievements was getting my AAT (accountancy) qualification. After having two children I thought that I wouldn't be able to manage to study – I would be a bit too old for it. But I realised I wasn't too old, I just had more experience."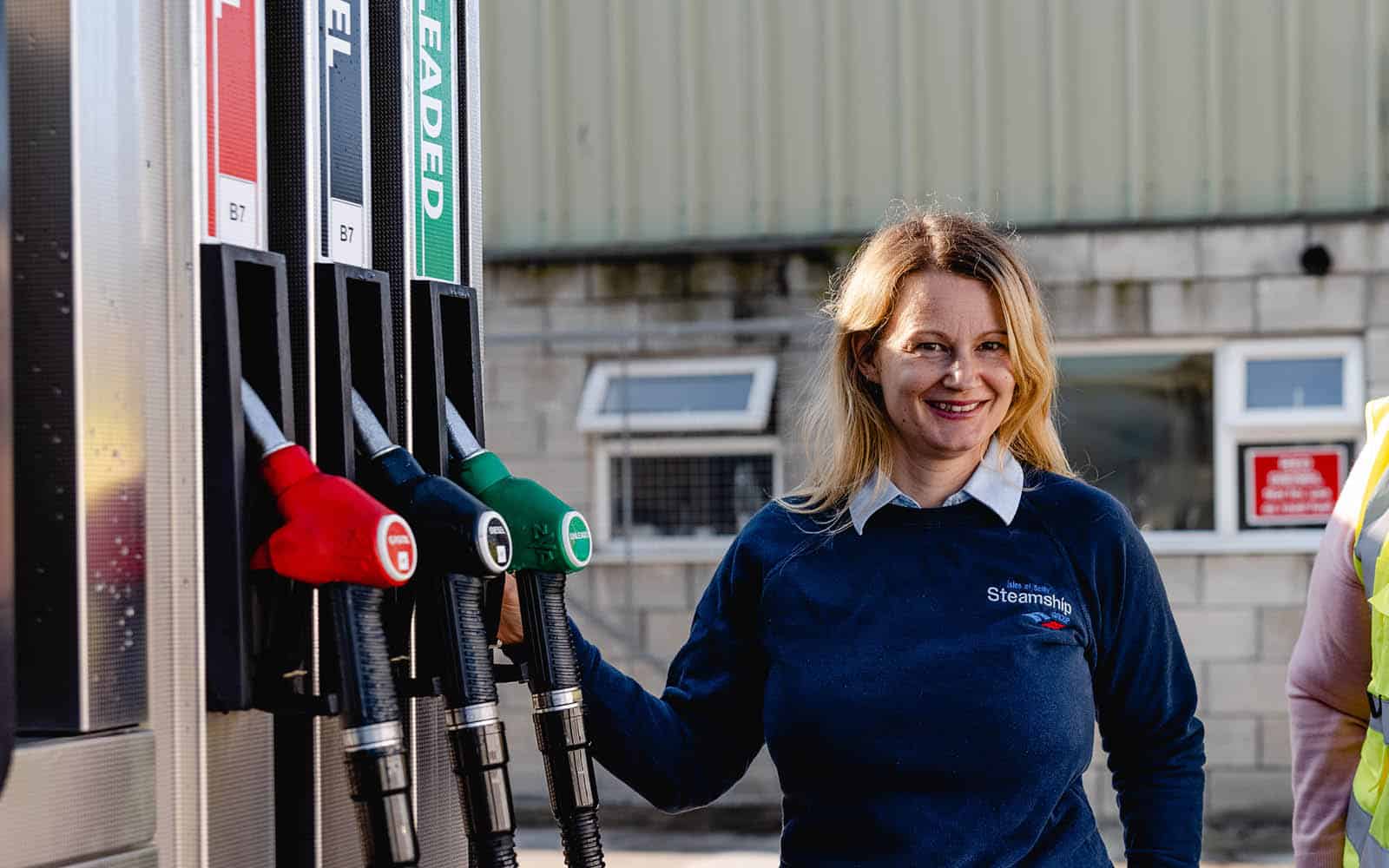 Island Carriers Operations Supervisor Emma Squire, age 46
Before she joined the Steamship Company, Emma had a variety of jobs, including as a horse riding instructor, personal trainer and was even the landlady of the Bishop and Wolf pub on St Mary's for six years.
Emma started her career with our Island Carriers, our delivery service on St Mary's, in 2018 as a driver and has worked her way up to become Operations Supervisor.
She said: "I've been very lucky to have the opportunity to do lots of things and I'm really proud that I've overcome my dyslexia and not allowed it to hold me back, or used it as an excuse.

"The best advice I'd give other women is to always say yes to training – it's never too late to retrain. Also, there is nothing you can't achieve it you work hard and stay focussed."