Earlier this year we welcomed two new Skybus pilots and both are in agreement that it's the "best job you could possibly imagine".
Dragos Lupu and Harry Miller joined Skybus as First Officers, taking the total number of Skybus pilots to 23.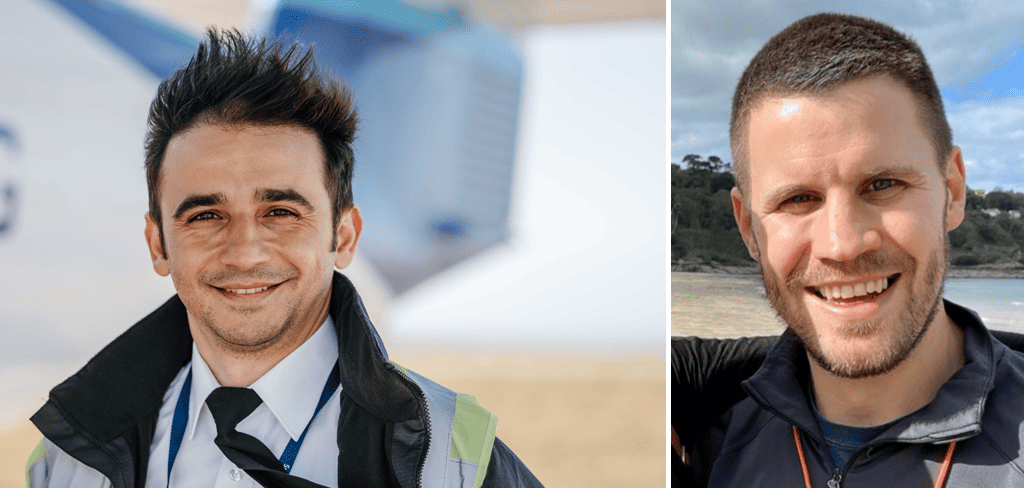 Romanian-born Dragos, 33, had a career as a skydiving instructor before he trained to become a pilot, with more than 5,000 jumps under his belt.
He started flying in 2016, first with a microlight licence, followed by a private pilot's licence and flying instructor rating.
Dragos started flying for a parachute centre, and through this he met Skybus pilot Pat Keen, an examiner at the centre, who told him all about Skybus.
When Dragos qualified as a commercial pilot last year he applied for a job with Skybus, and now, several months in, he is loving his new career.
"It's the best job you can possibly imagine," he said. "It suits my style of flying. The planes don't have autopilot, so it's true stick and rudder flying.
"When you add in the views and getting to live in Cornwall, I couldn't think of anything better really."
Harry, also 33, qualified as a commercial pilot in 2010 but has worked in the nuclear industry for the past decade.
He'd always flown as a hobby and worked as an instructor in Dorset, with the hope that one day he would get into it commercially.
Flying long haul has never appealed to Harry, but when he saw an advert for Skybus decided to go for it.
Harry said: "My job before was office-based, working on spreadsheets, so this couldn't be more different.
"I'm so excited to be able to be able to finally give it a go. It's a very satisfying feeling flying with passengers on board. I absolutely love it."
SKYBUS STATISTICS
23 pilots
11 Twin Otter captains
3 Islander Captains
9 First Officers
Summer – 7 crews each day, 1 or 2 Islander pilots and 2 extra on standby
Winter – 2 crews each day, 1 or 2 Islander pilots. Other pilots on leave, in training or on standby.