Olympic Champion, Helen Glover needs little introduction, she grew up in Penzance and is keen to shout about Cornwall and her roots, which is why we asked Helen to be our ambassador for Isles of Scilly Travel.
Helen, her partner Steve Backshall and their baby son Logan along with Helen's mum who made regular visits to the Isles of Scilly as a child, have just returned from a week discovering our islands. We caught up with Helen to hear about her first experience of Scilly…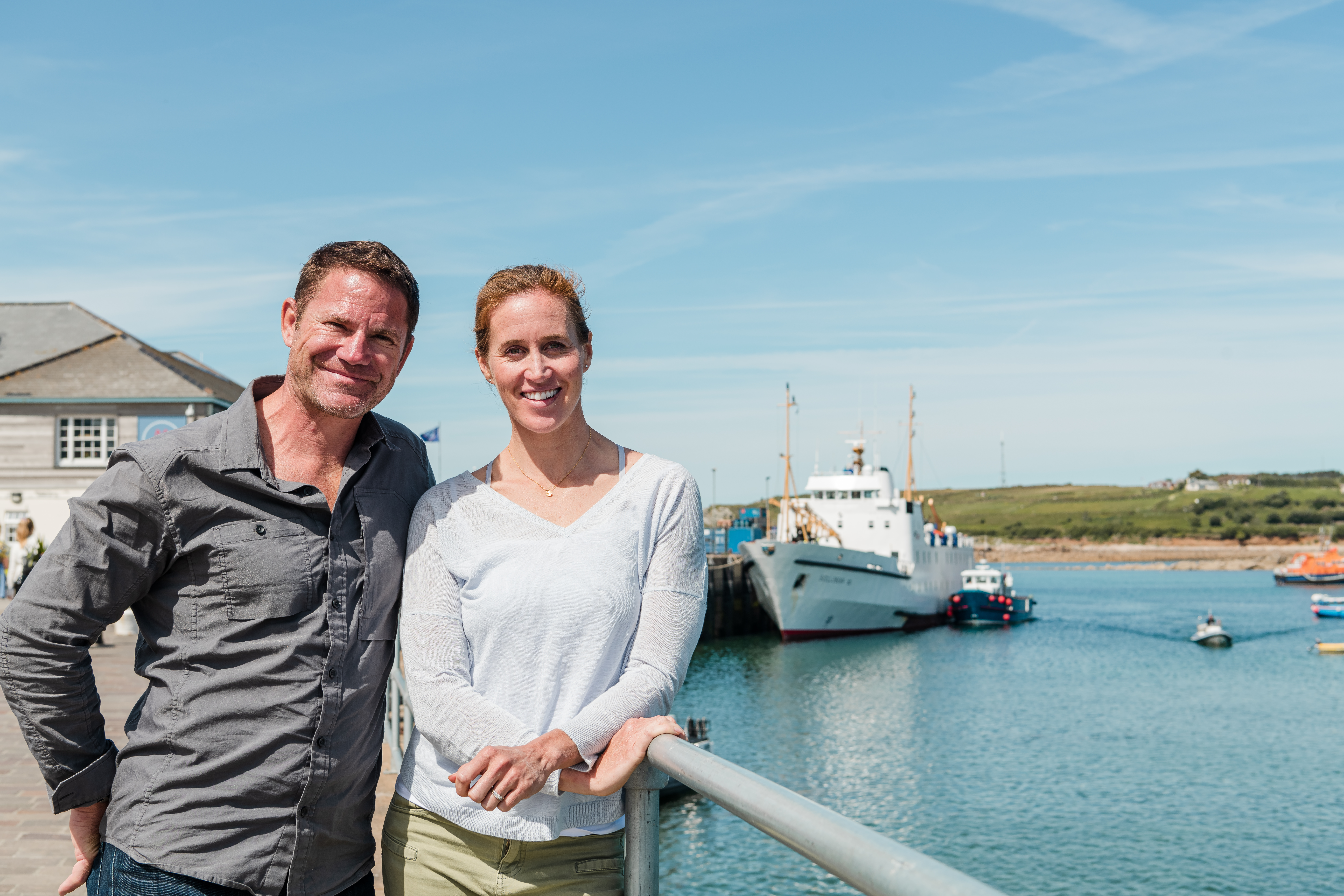 Hi Helen, it's great to meet you, what do you think of the Isles of Scilly so far?
"It's exceeded my expectations and I think that's going from a very high expectation; I always heard of it as being these islands off Cornwall that were just a bit magical but being here it really is, it's just blown me away. It's stunning and very much the style of holiday Steve and I enjoy as a family."
What sort of activities have you been doing whilst you're here?
"Lots of kayaking between the islands, we've swum with the seals around the Eastern Isles which was amazing and enjoyed lots of walking and finding great coffee shops."
Has your son Logan enjoyed it?
"He's Loved it! He loves the beach and he loves boats and watching the planes, he's been in his element."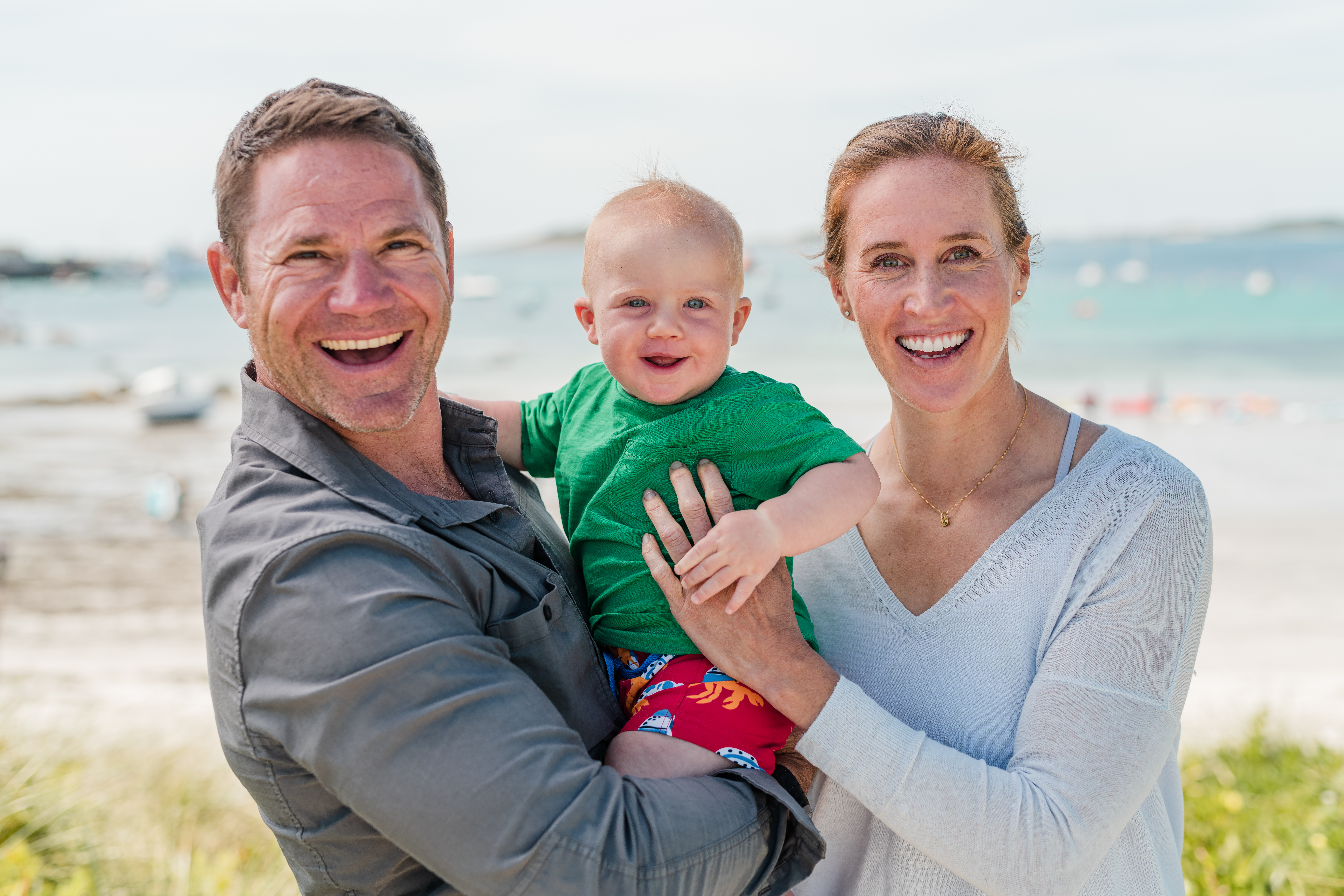 What's been the highlight of your trip?
"That's a tough one, but probably the kayaking; because I hadn't realised how close all the islands were, you can kayak and get to another beach, you have a sense of freedom.  The seals were amazing too and lots of walks around the islands have been incredible. It's hard to pick a highlight."
You met up with the ladies St. Martin's gig club to try out gig racing for the first time, how did you get on?
"It was really fun, they were really nice people, it gives you a sense of what the community's like here. One lady worked in the flower shop, one worked in the bakery, one worked at the watersports centre; so you get this whole sense that the community comes together and why not gig row in such a beautiful location."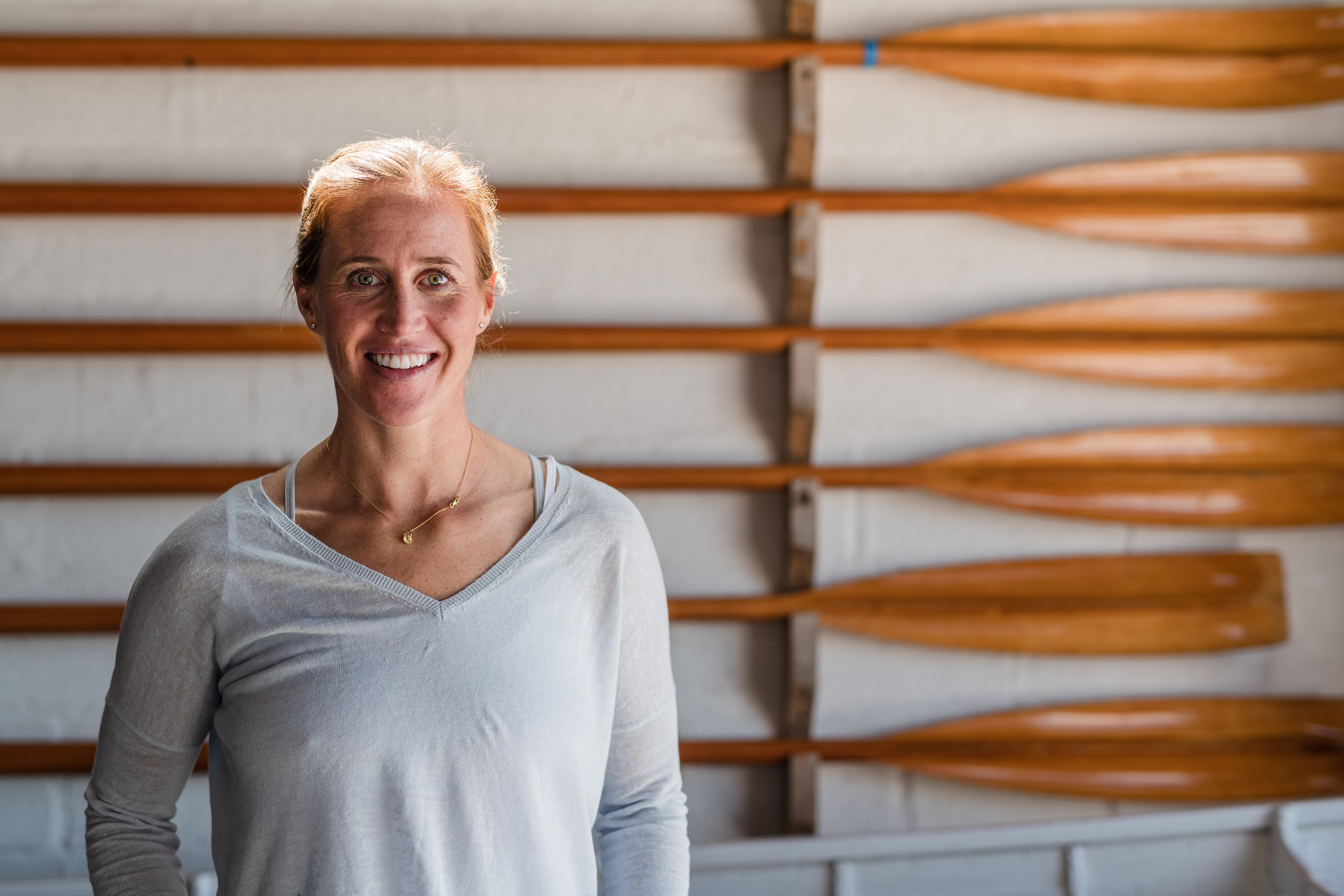 And I imagine it's quite different from the rowing you are used to?
"It's really different, I was on a really quick learning curve and I hope they didn't expect too much of me because it's very different!"
Are you looking forward to racing in the ladies' race whilst you're here?
"Yeah, it should be really fun- I mean, what an opportunity to come across to Scilly and race in the iconic setting that is the Isles of Scilly."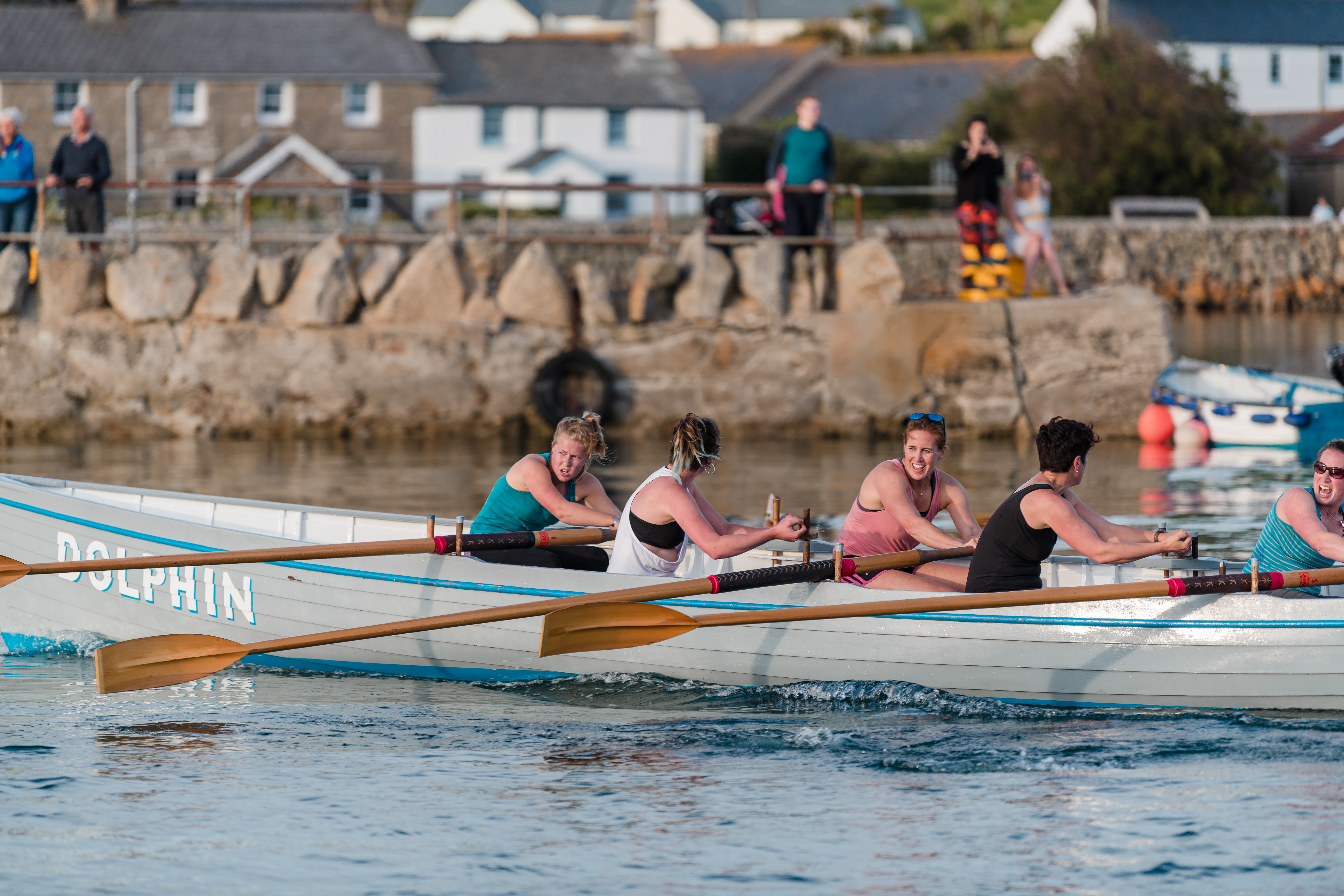 Do you think you'll be returning in the future?
"Yeah, everything we see, every island we visit, we're like next time we have to do this, next time we have to see this; there's almost a never-ending list, I think. So, we'll definitely be coming back."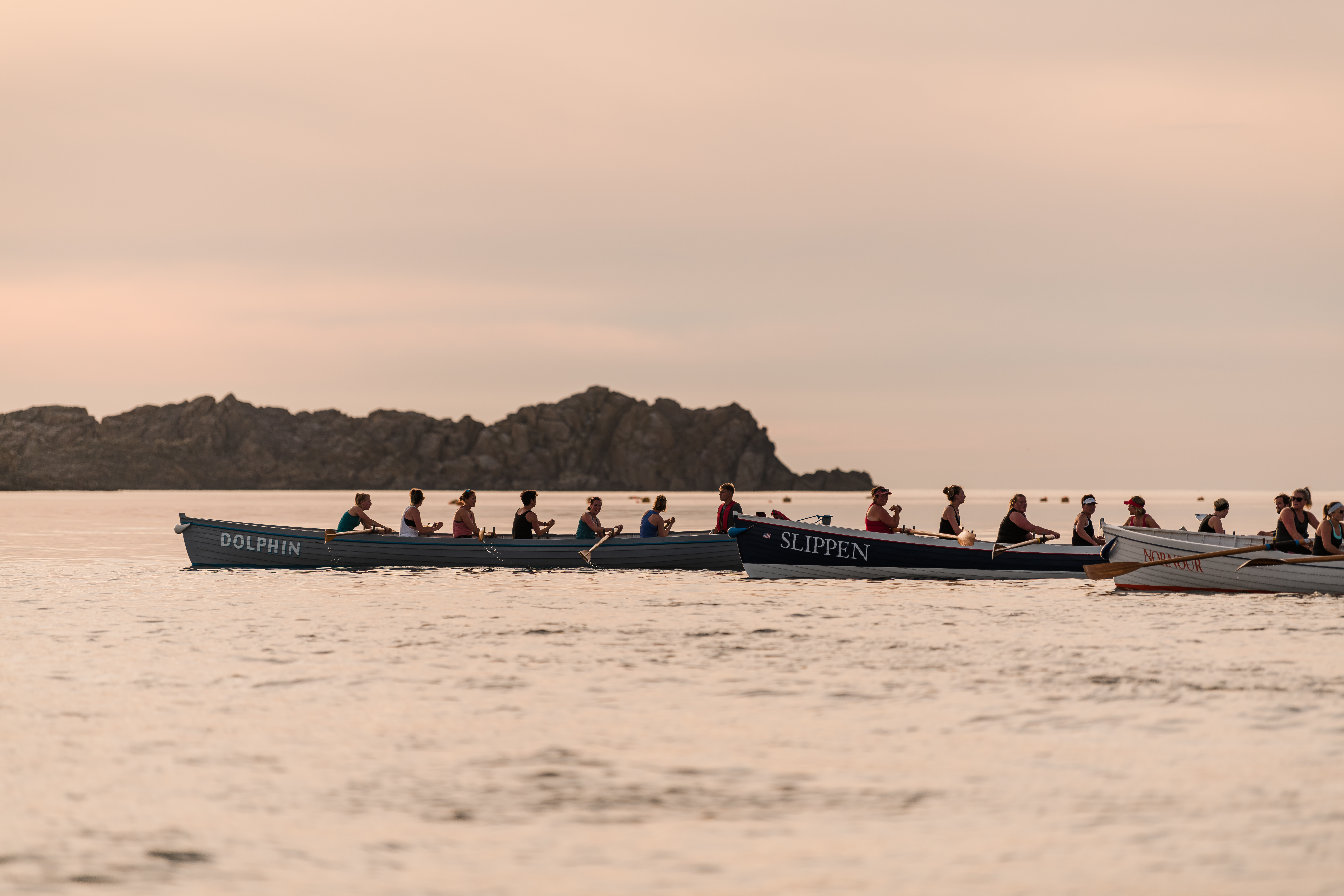 If you'd like to discover what Helen has this summer, book your trip today. The Isles of Scilly are just 28 miles off the coast of Land's End, journeyed by air or sea with our Skybus airline or Scillonian III passenger ferry.