Autumn brings to the Isles of Scilly wonderful warm hues and an array of visiting birds to see; as the islands are near to the golf stream, they are warmer than the mainland which makes them a haven for migrating birds.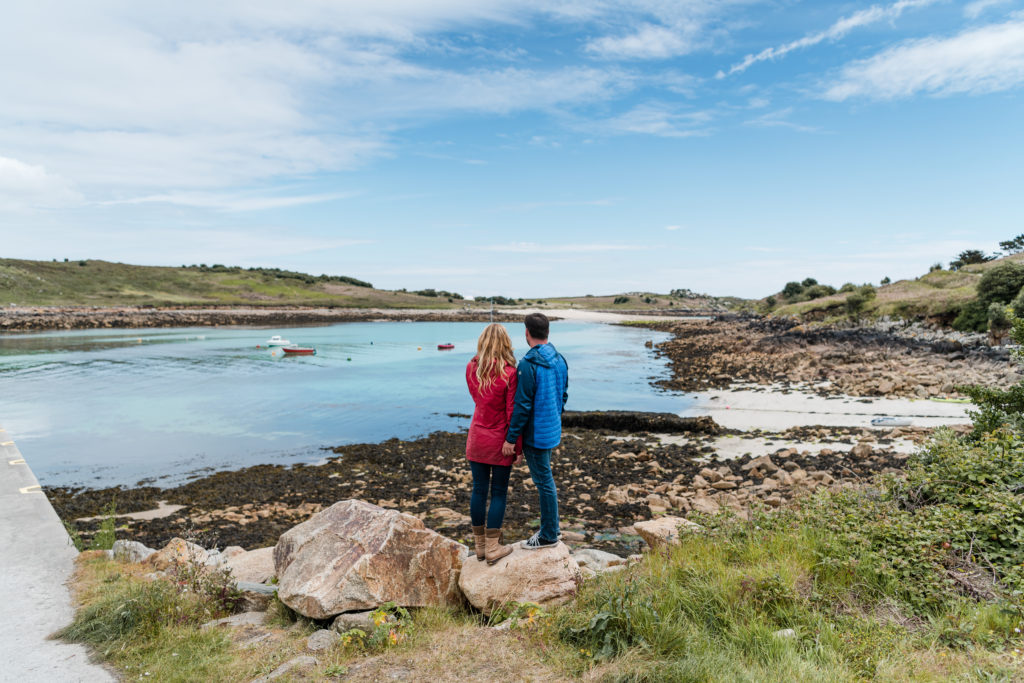 Autumn really is a great time of year to visit the Isles of Scilly, below is one of our favourite walking routes.
Island: St Martin's
Best for: Wildlife Watching
Route: Take the boat to the island of St Martin's, you'll land at either Lower Town or High Town quay. As always, life on Scilly is governed by the sea.
As its bird watching season, we recommend venturing to the extensive flats exposed at low tide at Lower Town. From here, you'll see wading birds such as Sanderling, Ringed Plover and Turnstone. If you land at Lower Town, literally jump onto the beach and walk around the corner (around a 2-minute walk) to meet the St Martin's flats.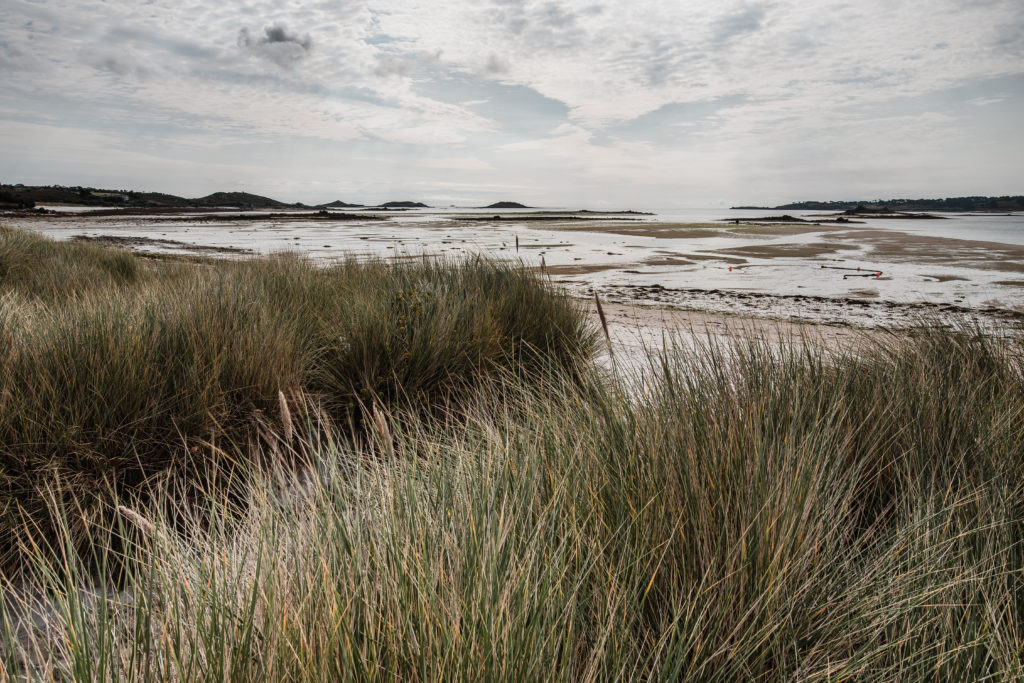 Continue your walk up over the dunes and across the middle of the island, you'll soon meet the other coast (around 20 minutes' walk). This will bring you out to look down to Great and Little Bay; if the wind is from the east, this open, wilder side is a good place to spot flocks of meadow pipits.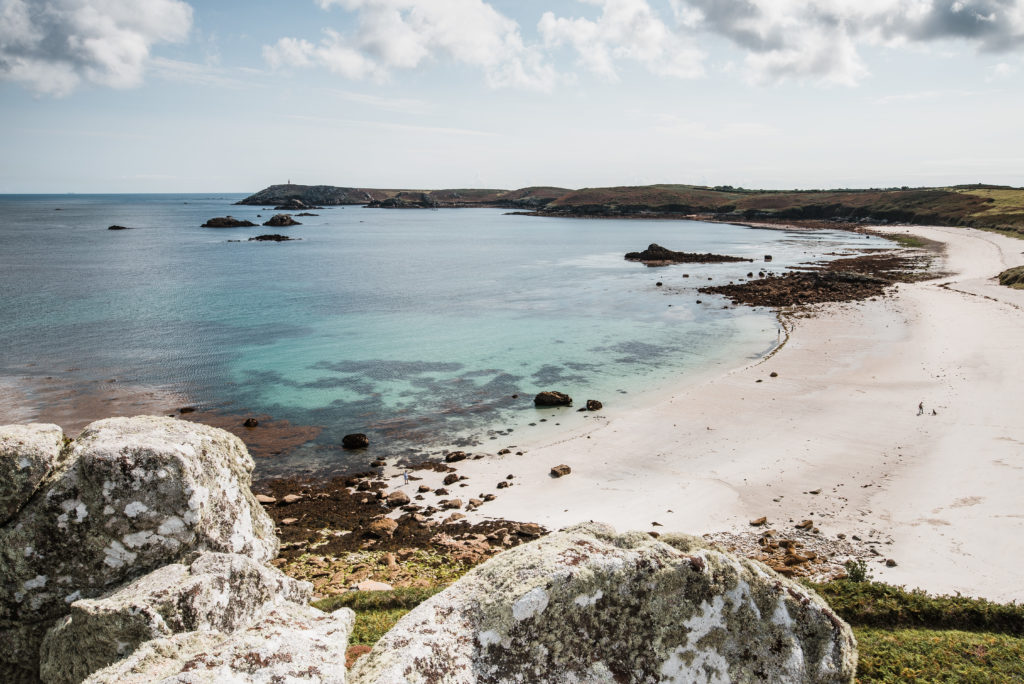 By now, you're bound to be getting peckish, just a short 15-minute walk over the hill brings you to Higher Town. We recommend stopping at the St Martin's Bakery for their famous pasties and fresh breads.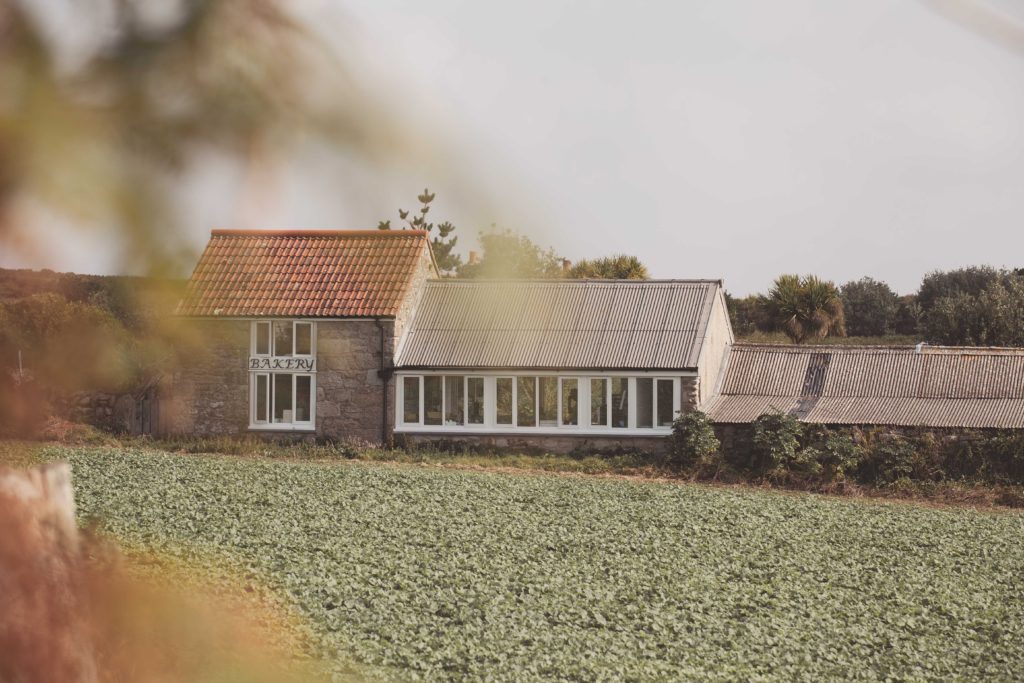 There are lots of tracks from here that will take you down to Parr Beach and the quay to catch the inter-island boats, either follow the road signed to the quay or for the more adventurous head off track and you'll soon end up on the dunes of Par Beach.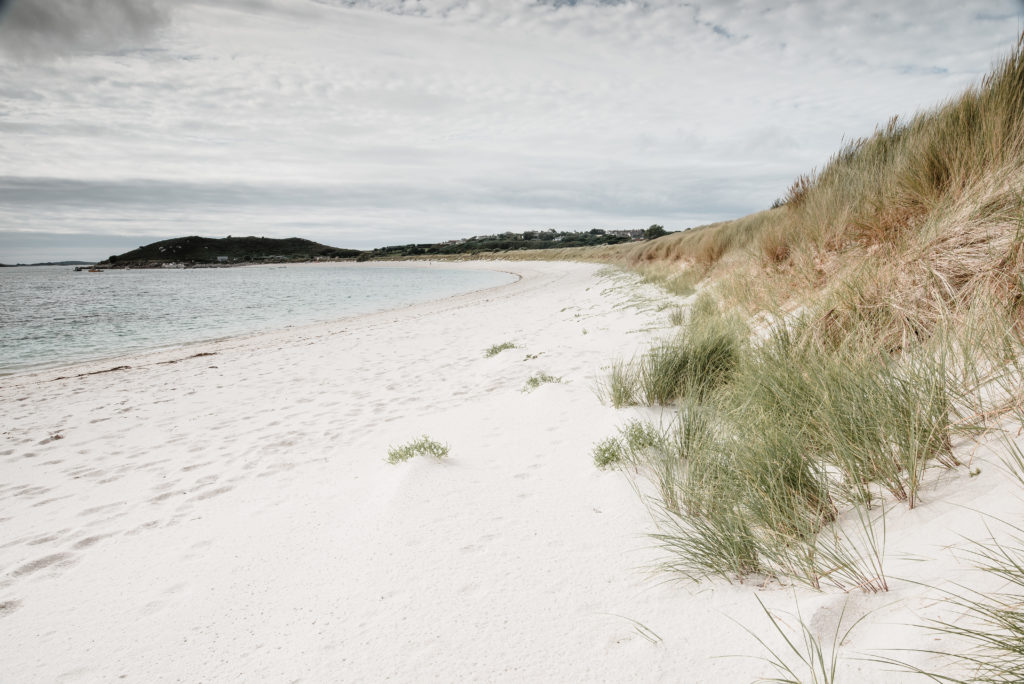 If your boat drops you at the opposite quay, just do the walk the other way around!
This route is just a small snippet of a vast selection of walks on the Isles of Scilly, the Tourist Information Centre has walking routes available to suit all needs or if you'd prefer a guided walk the Walk Scilly events are a brilliant opportunity to learn about the islands on foot.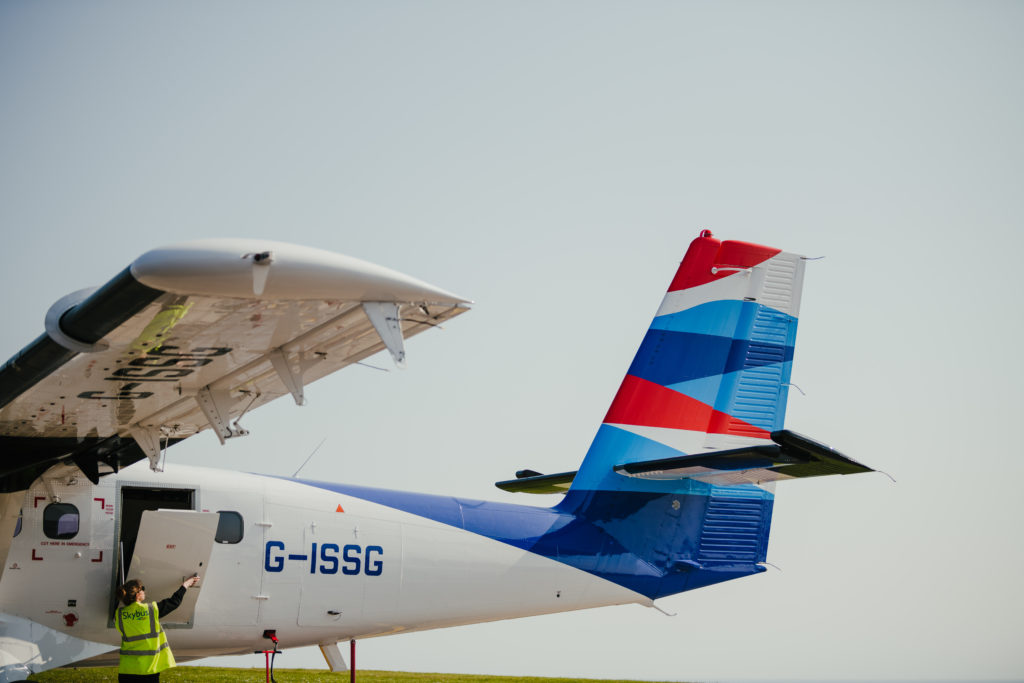 Step ashore, either from the boat or the plane, and your feet are set on the finest wandering and walking break you will have all autumn. You can choose to fly or sail, with regular flights and sailings 6 days a week from our departure points at Exeter, Newquay, Penzance and Land's End.
Visit: Routes