In our latest behind the scenes series, celebrating just some of the people that made the Isles of Scilly Steamship Group what it is today; we've caught up with the first female Director to the Board – Julia Walder.
Julia was born a Perkins from St. Martin's, and after being educated at the islands Primary School, she went to Truro High School for secondary education. She married Steve Walder and they run the family farm and holiday lets and in 1997 they bought the shop and post office which they ran until 2014 alongside the farm and lets on St. Martin's .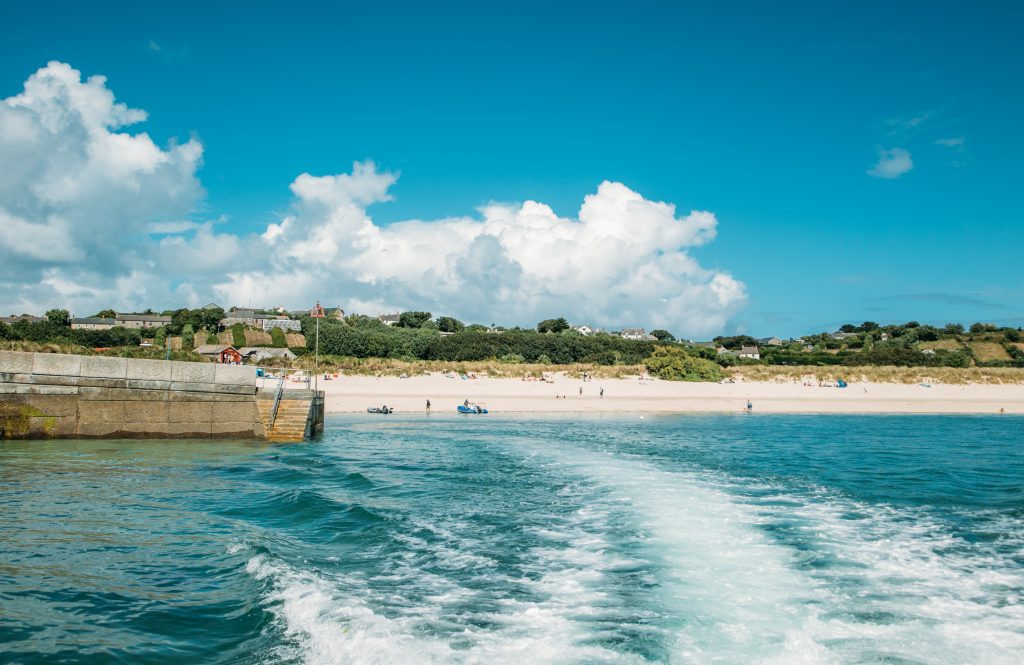 Julia's family were involved from the beginning of the Steamship Company as shareholders and customers.  As an 'off-islander', she knows better than most the necessity of good transport links.
Julia was invited to join as a Director in 1998 when Mike Hicks was the Chairman and she served for 17 years.  Ken Christopher, a previous Director and (a cousin on her mother's side) was also on the board at that time.  Since she and Steve had just taken on the shop and post office on St. Martin's, she carefully considered whether she would have sufficient time to commit to the role before accepting, she felt as an off-islander, it was a unique chance to help shape how the off islands were served by the Company.
At that point, the previous off islander on the Board had just stepped down, so she was the sole female member and sole member not from St. Mary's.  Since then she has been referred to as "Julia the First" to commemorate the fact she was the first female director!
At that point, Board meetings were only held on the islands, and she remembers Rodney Ward was still attending meetings when she first joined the board.  The board had 12 Directors in total and apart from 2 members all the directors lived on the islands. During her directorship half the yearly meetings were held on the mainland and board numbers were reduced to 8.
She very much viewed it as a privilege to part of the Company and fought hard for an equal treatment of the off-island communities. It was a period of consolidation and expansion during her tenure.
Today, Julia still resides on St. Martin's working on the farm and running the self-catering business. Along with other family members she is also helping her son Andrew who has just launched SC Dogs, the first rum distillery on the islands.