Have you ever wondered what a typical day looks like on the front line at Land's End Airport? We've caught up with Charlie Watson …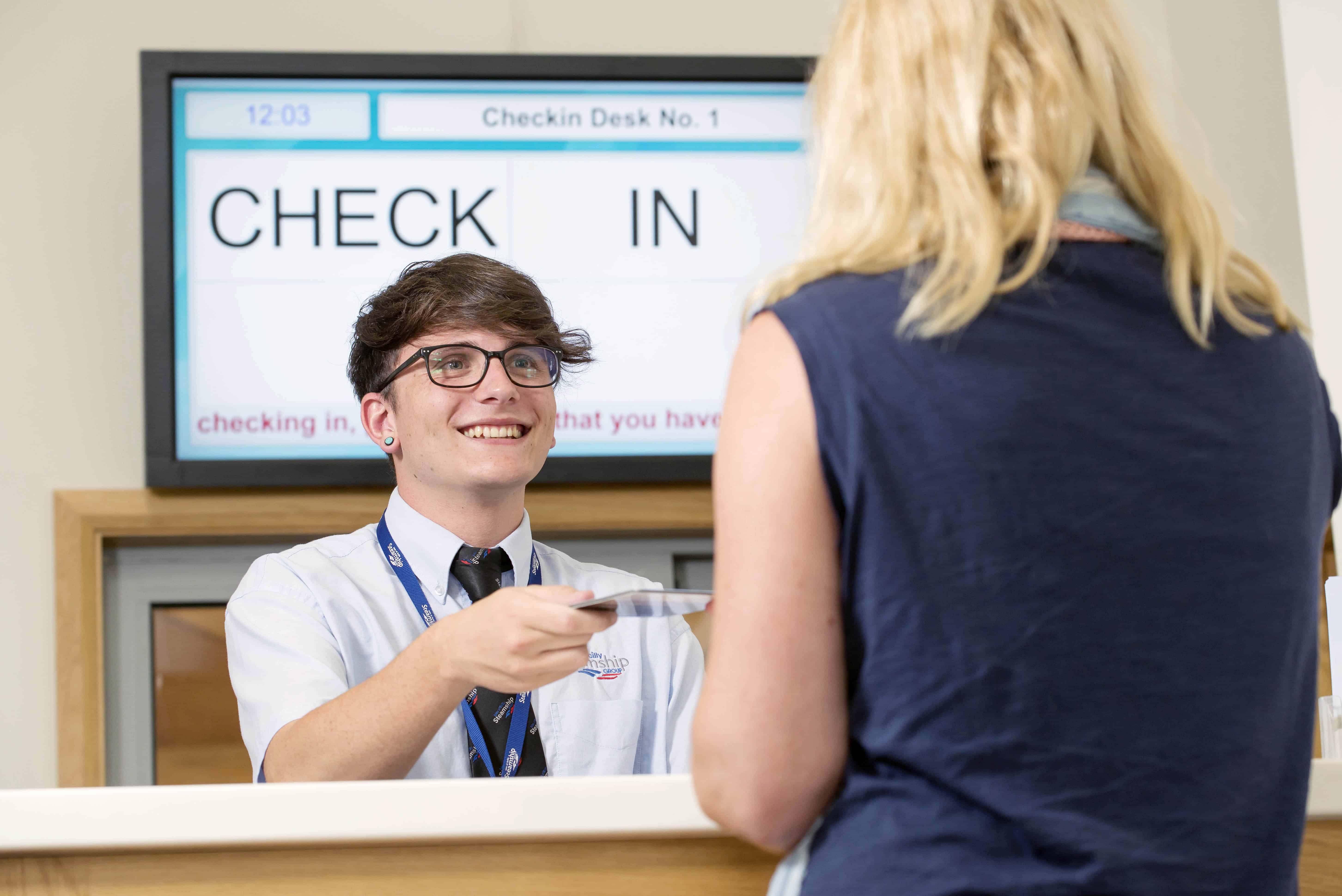 What's your favourite thing about working at Land's End Airport?
I like the people I work with, and the whole day-to-day routine of the Airport. It still fascinates me, seeing the aircraft take off and land; it takes me back to my childhood and spotting planes here most weekends with my gran and grandpa.
What originally appealed you to the company?
My family have been with the Steamship Group for the last 20 years. My dad worked on Scillonian when I was three years old, then on Gry Maritha alongside my uncle. But I've always preferred the aviation side of things.
And what's the most rewarding thing in your role?
It has got to be seeing the smiles of passengers when I give the thumbs-up to the pilot on the Islander aircraft on departure. I get an extra sense of achievement, knowing that I have given the passengers a great start to their time on the islands.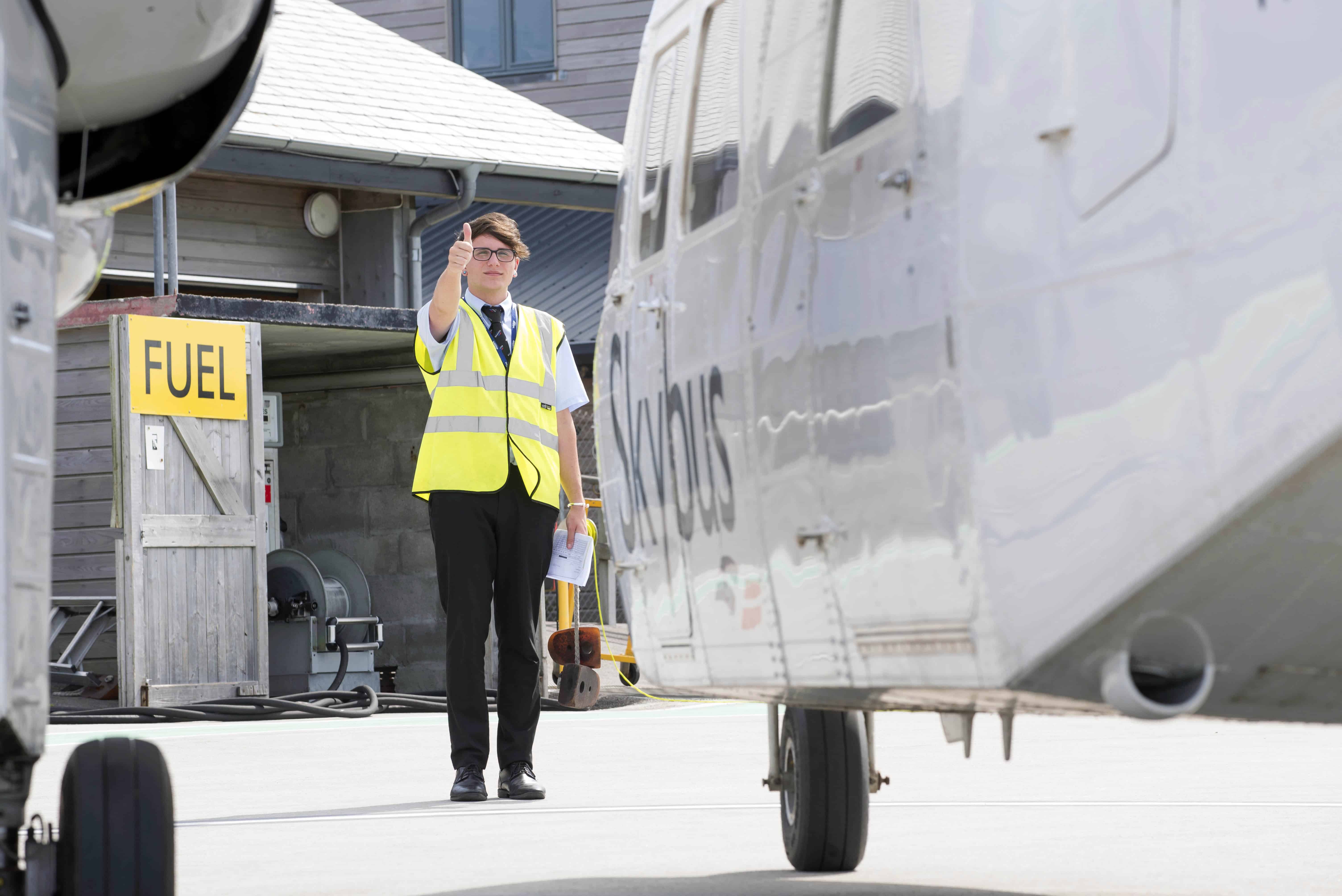 What's the most memorable moment of your career so far?
Meeting my favourite childhood author, Michael Morpurgo. As a child I read everyone one of his books, my favourite being "The Wreck of the Zanzibar"- a story that's set on Scilly.
What do you enjoy doing in your spare time?
I spend most of my free time with family and friends. On the weekend I like to spend time with my family and go for lunch or go for walks in the woods or the beach and out on a Saturday evening for a few drinks with friends.
Land's End Airport is located near St Just, Penwith, 5 miles west of Penzance. The airport is light, spacious and relaxed; from ample parking to a warm welcome at check-in, you'll never have experienced an airport like Land's End before. Our Skybus aircraft operate all year-round, 6 days a week from Land's End Airport. Skybus also fly from Newquay Airport all year round and from Exeter Airport during March – October.
Connect to Scilly here.