Itinerary
Discover Tresco's castles
---
Explore Cromwell's Castle on Tresco
Tresco is the second largest inhabited island on Scilly and whilst it's home to the sub-tropical gardens, un-spoilt beaches and fine food it's also full of walking routes, ancient monuments and historic castles. Cromwell's Castle stands tall guarding the channel between
Bryher
and
Tresco
, it was built in 1651 and is one of the few surviving Cromwellian fortifications in Britain. Read on to find out more.
Duration
Full day
Great for
Couples and families
Activity
Castle walk
Lunch
Cafe stop
Day Trip
Fly + Sail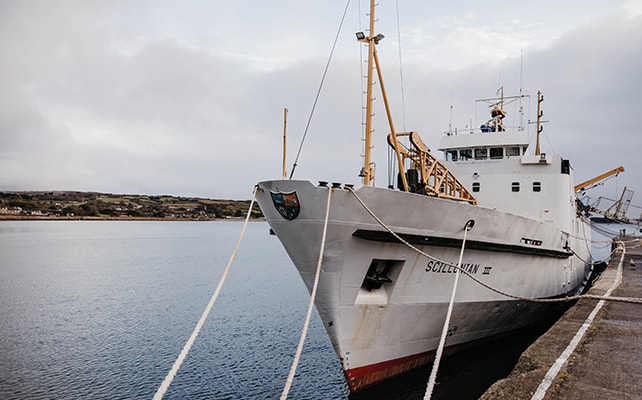 Transport Fly out, sail back, enjoy the best of both worlds
---
It's possible to take advantage of all transport methods when visiting Tresco as there are connecting boats to meet Scillonian's arrival at 12:15 and back in time for her departure. Or to make the most of your day catch the first Skybus flight from Land's End and you can connect to Tresco on the 10:00 tripper boat from St Mary's. Once you have caught your inter-island boat and sailed up the channel between Bryher and Tresco you will arrive at one of island's two quays.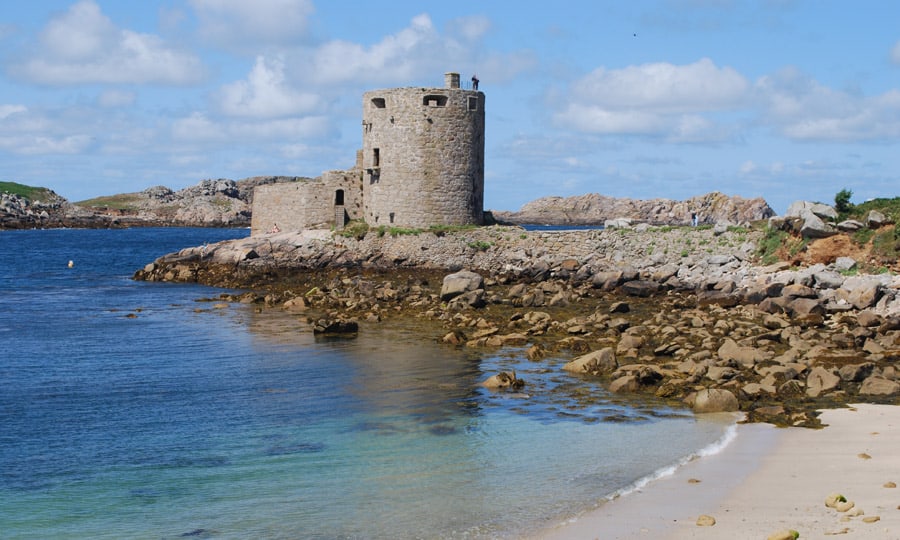 ---
If you arrive at New Grimsby Quay, just around to the left is a small coast path signed King Charles and Cromwell's Castle. Follow this delightful coast path and the castles quickly come into view but also across the channel; you will see Hangman's Isle- an outcrop believed to have been used in Cromwell's time. Cromwell's Castle itself is well worth a trip up the stone steps to the top purely for the feeling of history and views down the channel to St. Mary's. Climb up the hill further  to King Charles Castle, which is much more of a ruin but still magnificent.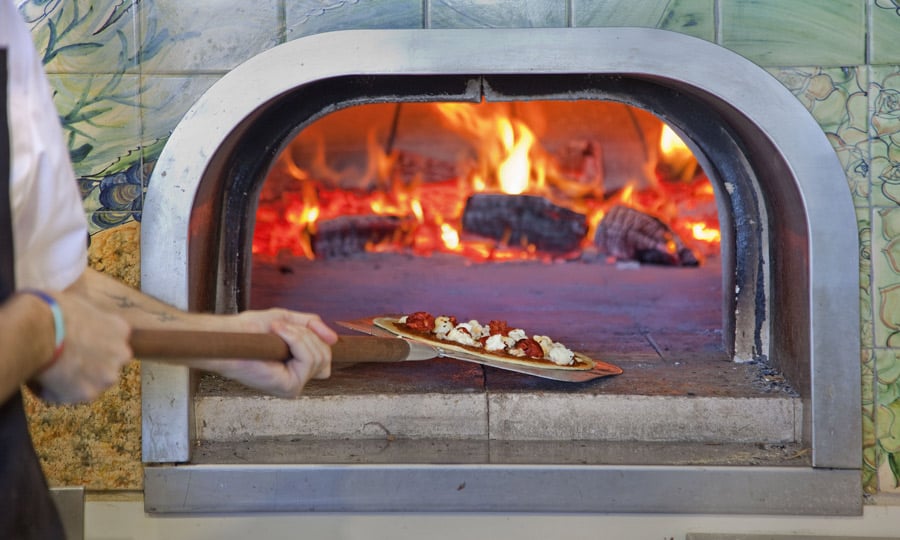 Lunch Hand fired pizza at the Ruin Beach Cafe
---
Here you will find the excellent Ruin Beach cafe, time to stop and rest. Ruin Beach Cafe is open all day, serving breakfast, lunch and dinner; the menu has a Mediterranean theme with the wood-fired oven pizza's being a popular choice. The menu changes daily and is very child friendly. And the setting completes the experience as you're literally positioned on the beach.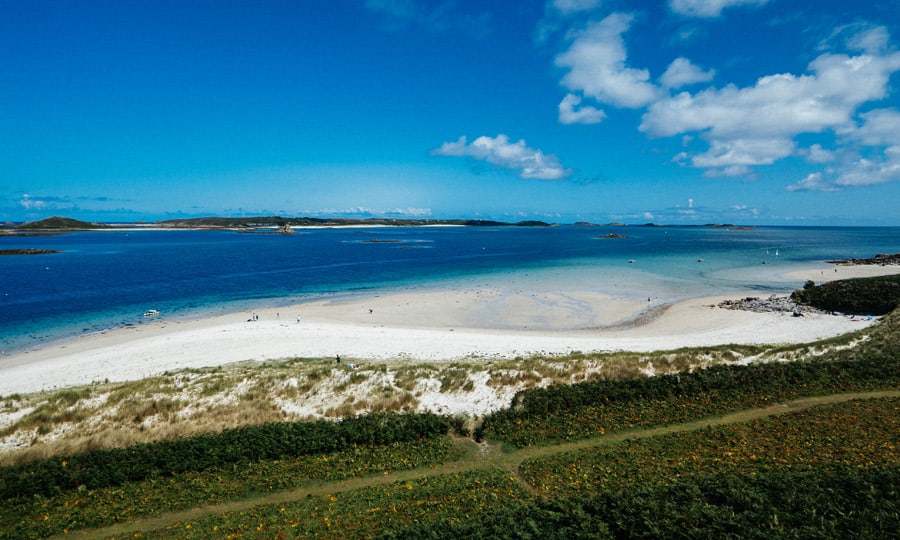 Highlights The view from the Old Blockhouse
---
Follow the route along the coast path, around the rugged north end of Tresco passing Pipers Hole a cave accessible only by boat or you can walk across the top of the downs heading down to your lunch stop. Post lunch stroll across the beach you're looking out to and from here you will see the Old Blockhouse, also worth a visit if you have time.