Itinerary
Walk the coast - St Agnes
---
What to do on St Agnes island?
One of our favourite walks is to the back of the island and furthest westerly point, there's only one quay on the island so once disembarked from the boat keep walking straight on and not to the left into town. We've pulled together a handy guide to help you catch a snippet of St Agnes in just a few short hours, read on to find out more.
Great for
Couples and families
Duration
Full day
Activity
Walk the coast
Food and drink
Picnic
Day trip
Scillonian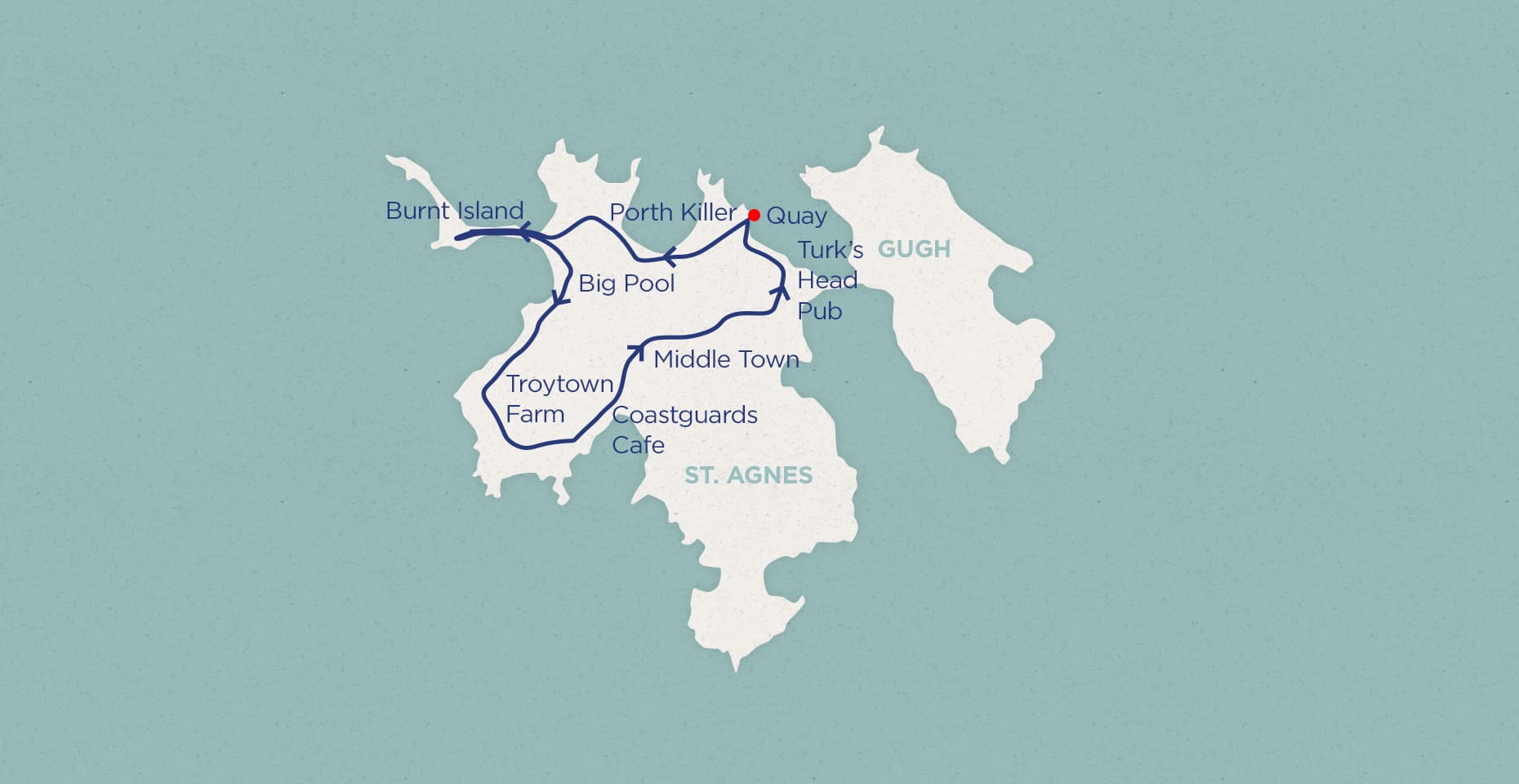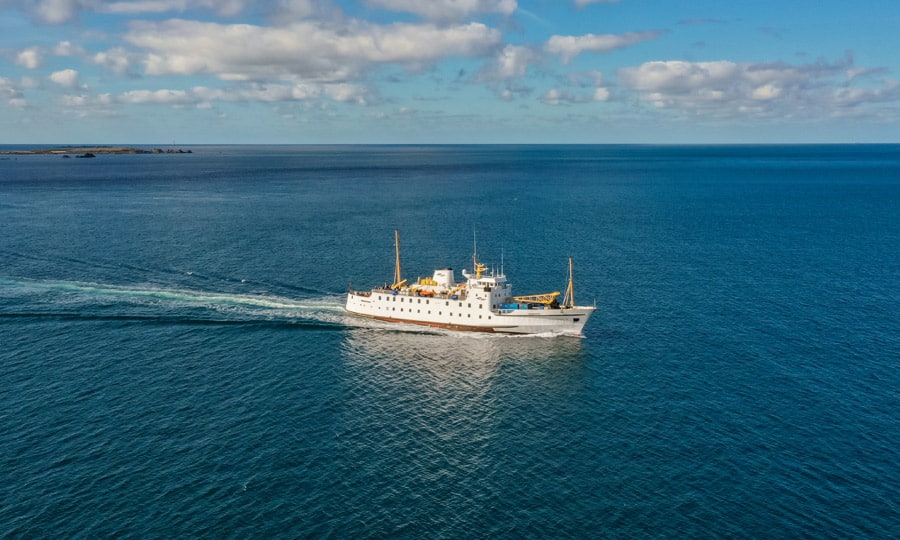 ---
Travel to Scilly on Scillonian III and you'll enjoy a wonderful 2 hour, 45-minute cruise to St. Mary's. On your way, you'll be able to relax and enjoy a stunning seaside view of Cornwall's fishing villages, the famous open air Minack Theatre and the Land's End peninsula. Quite often, the ship is joined by pods of dolphins, a raft of seabirds and occasionally even basking sharks. When you disembark onto St Mary's Quay there will be a connecting boat from St Agnes Boating who will take you across to the island and back in time to meet Scillonians departure.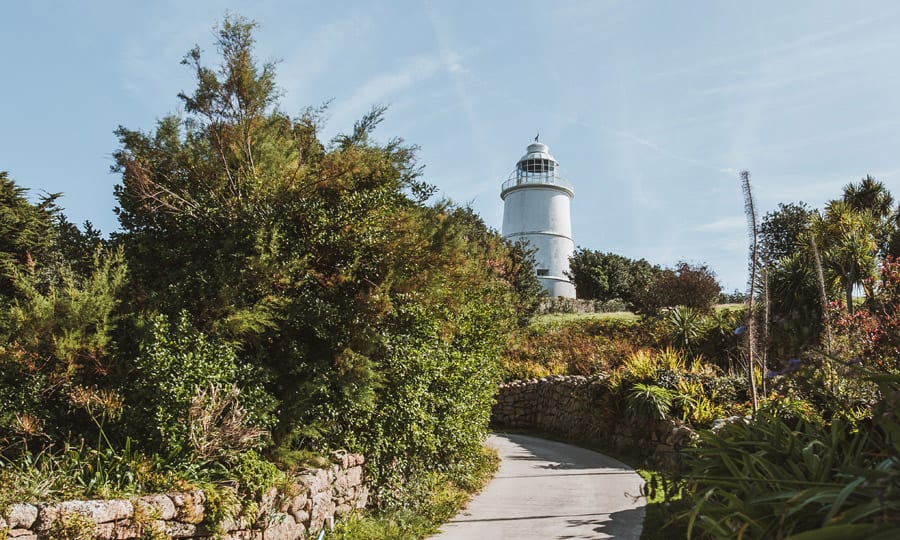 ---
You'll pass the quiet cove Porth Killer and Big Pool, from here there's burnt island reachable at low tide- look out to sea and you'll see the iconic Bishop Rock lighthouse. Now continue around the coast path passing the campsite at Troytown and the farm shop. To make the most of your day cut through the middle of the island and into Middle Town, you'll pass the white lighthouse- Coastguards and the small dwellings before meeting back up with Middle town.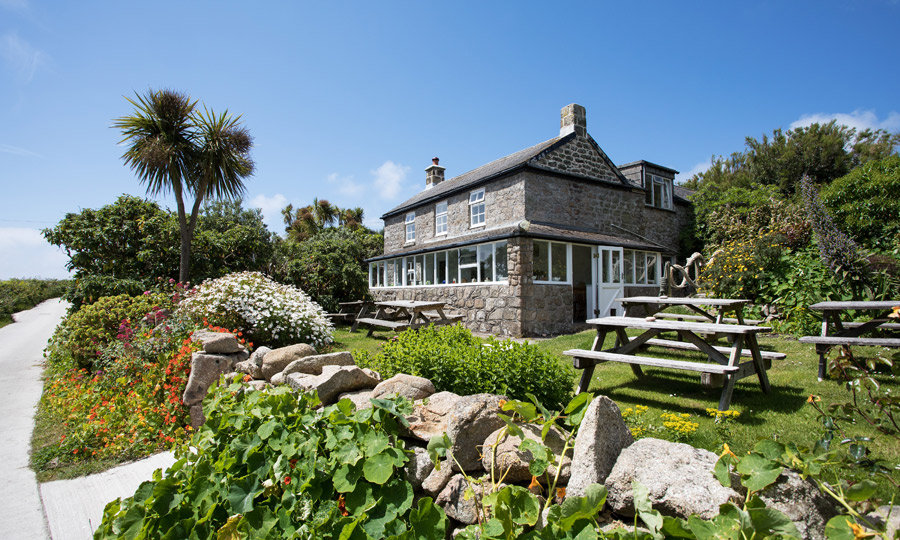 ---
Coastguards Café. Simple but tasty with a selection of home-made soups and sandwiches, the café is set in a picturesque garden looking across to Bishop Rock Lighthouse. Or try the Turks Head pub just a short hop and skip away from the quay. The menu is simple and all locally sourced, the service is friendly and attentive, and the views are said to be some of the best in the UK.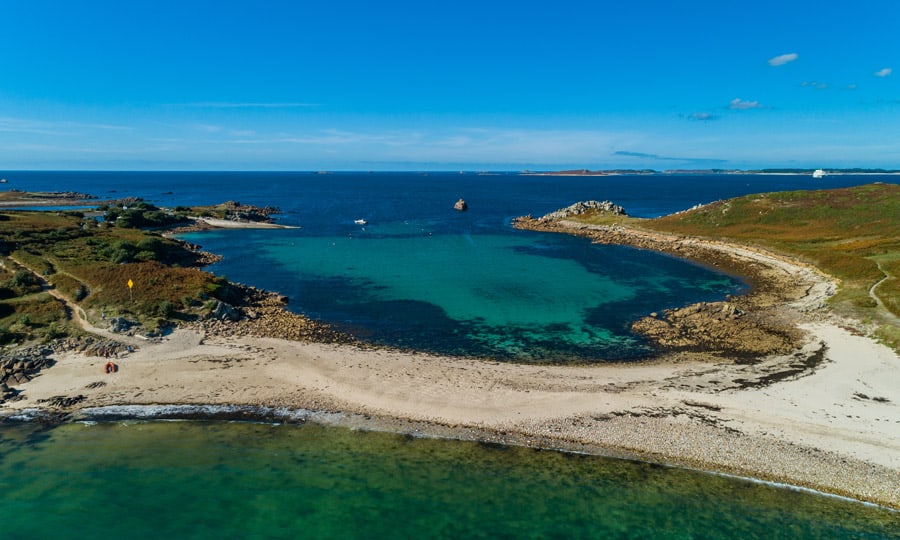 ---
If time allows the sandbar between St Agnes and Gugh is great for swimming at low tide. Look out for the world's smallest island- Bishop Rock lighthouse which can be seen from the western side of the island. At Troytown Farm the delicious ice cream is well known for being the best on the islands.