Itinerary
Treasure hunting on St. Agnes
---
St Agnes Treasure Hunt
St Agnes is the very tip of the British Isles. To the south west, there's nothing but Bishop Rock Lighthouse, three thousand miles of ocean and, beyond that, North America. As you'd expect, it's unspoiled, and a little untamed – with mysterious, Bronze Age archaeology, and rare bird species brought in on the Atlantic currents. There's all sorts of treasure to be found on this wild island, read our guide for a chance to find yours.
Great for
Couples and families
Duration
Full day
Activity
Treasure hunting on St. Agnes
Food and drink
Picnic
Day trip
Skybus or Fly + Sail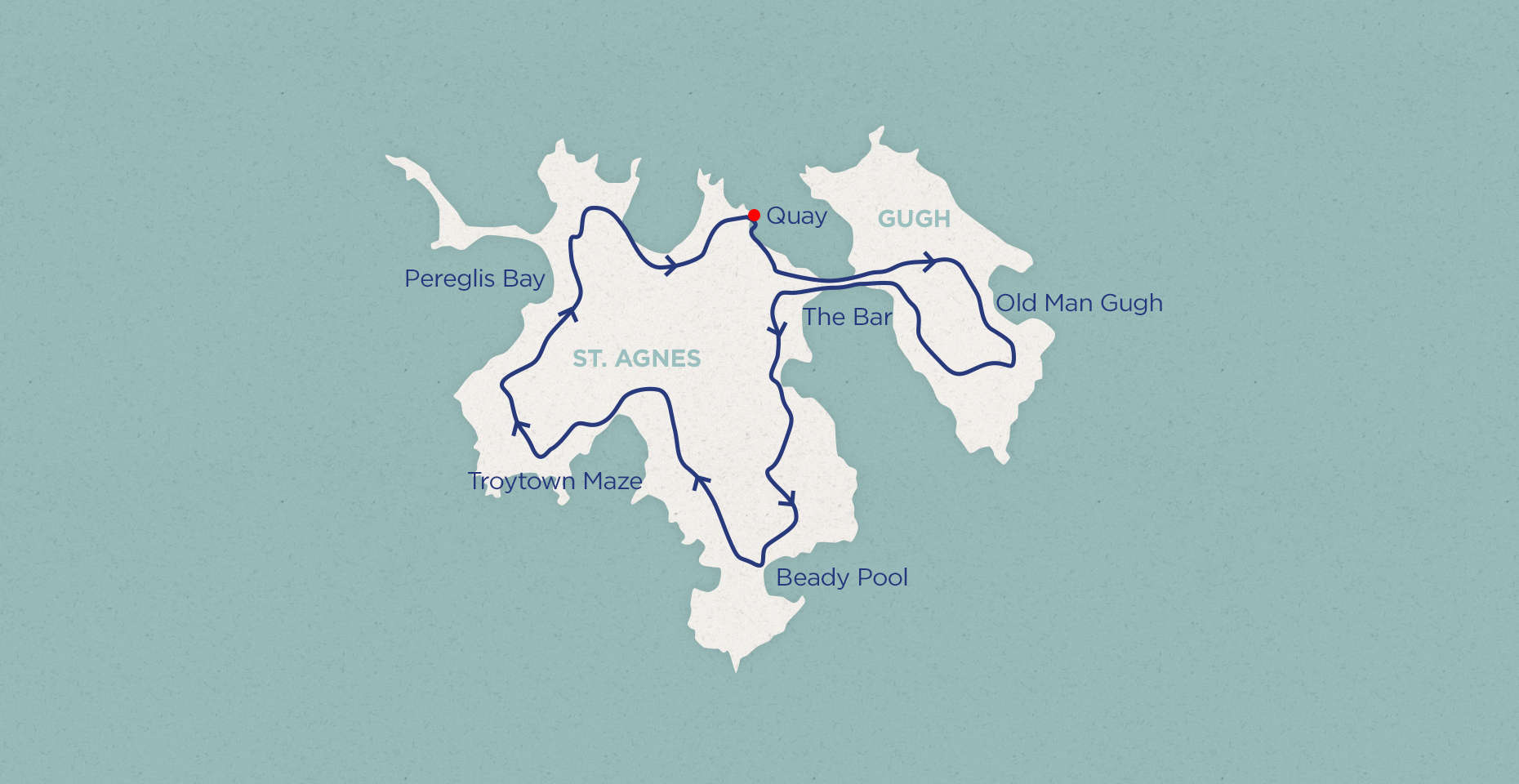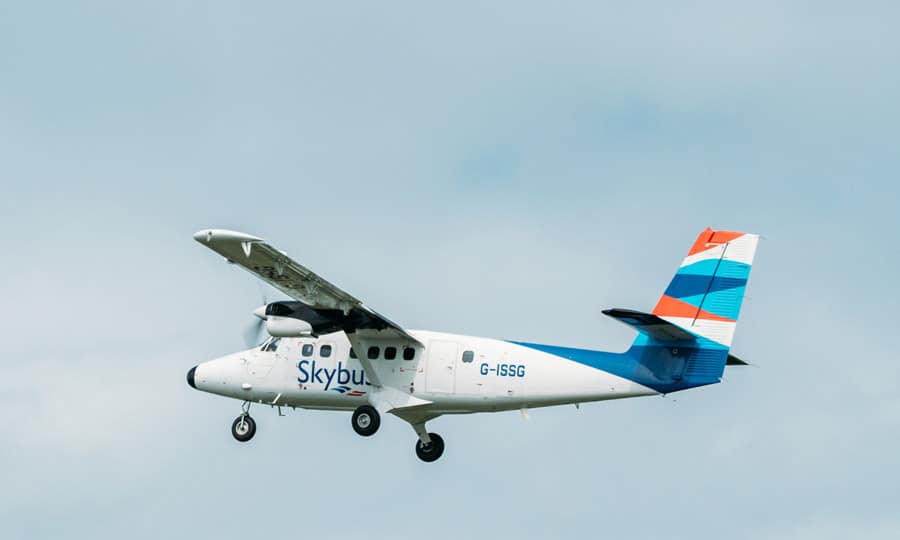 Transport Fly out, sail back, enjoy the best of both worlds
---
The best of both worlds fly out on Skybus, then sail back aboard Scillonian III. Flying lets you spend more time on the islands and sailing back to Penzance is a relaxed way to end your day. It couldn't be easier. Simply park in Penzance – or arrive by train – and meet our perfectly-timed transfer to your outward flight. And when you get back to the mainland, you're already in the right place to continue your journey home. On arrival to St Mary's, catch a taxi to the quay and jump on the tripper boat to St Agnes.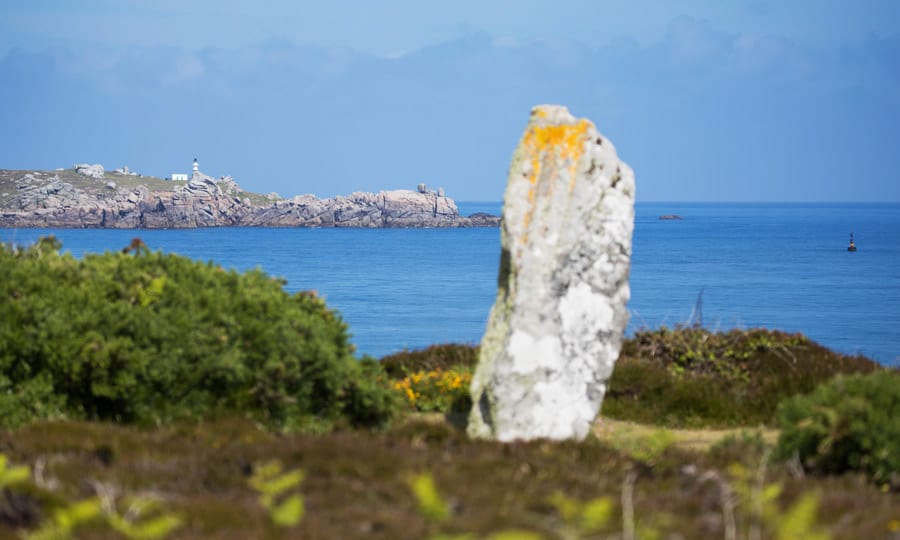 Activity Treasure hunting
---
On St. Agnes, there's Beady Pool beach on the southern shores, 400 years ago a ship was wrecked on the rocks, sending its cargo of Venetian glass and ceramic beads to the bottom of the sea. Ever since, these tiny treasures have been washing up on the shore of Beady Pool and are on every visitor's treasure trove list. Further along the southern coast is Troytown Maze, the maze is made up of a spiral of stones arranged on a grassy mound and is said to have been there since 1729.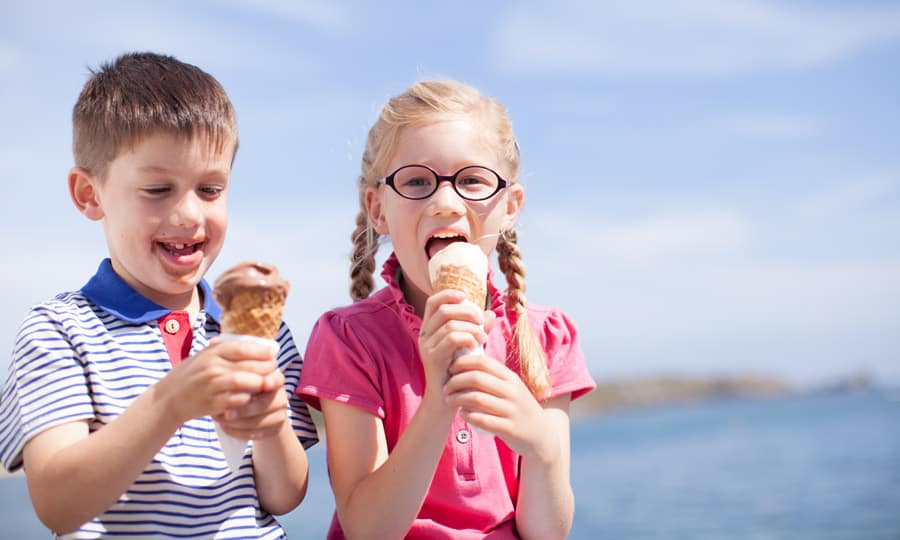 Lunch Picnic stop and ice cream treats
---
You'll probably want to bring a picnic as this route takes you away from the restaurants and pub, there's the village shop in Middle town. Pick up a picnic to enjoy on your route. For a treat, a stop at Troytown Farm for the islands famous ice cream is a must.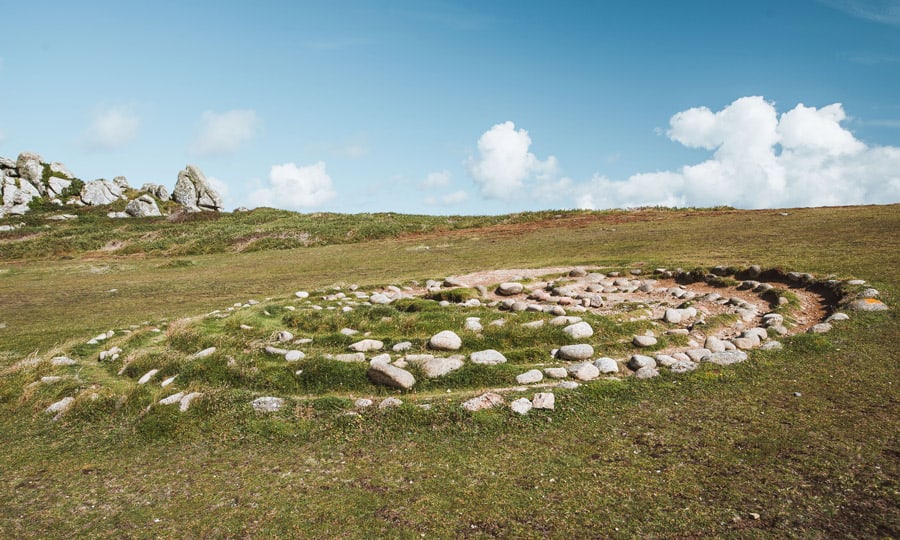 Highlights Seeing the Islands history
---
If history is your thing head to the island of St. Agnes and Gugh. On Gugh, you'll find Obadiah's Barrow a nine-foot granite menhir called Old Man Gugh, he's been standing there since the stone age! The kids will love the mazes at Troytown and looking for treasure on the beaches or Periglis Bay is a lovely sheltered bay for a rest stop.